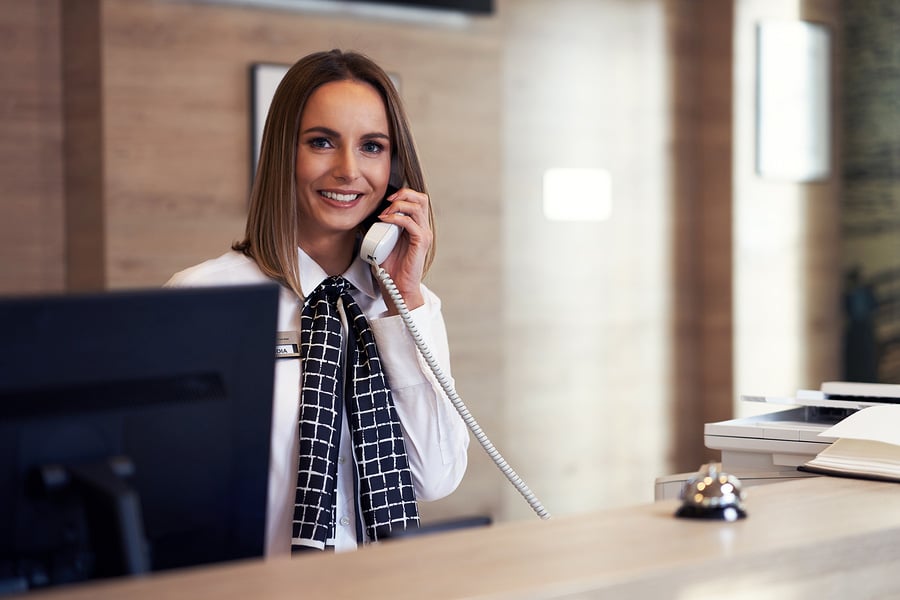 Do you often hear people say 'Oh, I'm not in sales…I can't sell anything!'
If you do, and they work in your company, you're letting go of many opportunities for successfully creating a great image for your brand.
I say this because everyone, from the CEO to the janitor, creates an image for what you do. Imagine one of your receptionists answers the phone in a gruff manner because they have just had a bad meeting with their manager. What impression would that leave with a caller who may be thinking about doing business with your company?
Everyone, yes, every person in your company, can act as a salesperson for you. Or they can hinder that sale just as easily.
Here are four areas where non-salespeople can still create a great brand image for your company.
1) Understand that every call/meeting is a potential sales opportunity
Without realising it, the way a contact is handled could make or break a sales opportunity for a new prospect. If someone is calling to enquire about something they have seen online, and the call is mishandled or poorly dealt with, that image will stick with the caller.
Every sales call or meeting is a big opportunity to 'sell' the culture of your company, the way you do things and how you value potential callers and clients alike.
Non-salespeople still need to see the value they can build in the image of your company by the way they handle issues or challenges online or on the phone.
2) Building trust and rapport with your new and existing customers over the phone and face to face
The building of trust, whether it's face-to-face or on the phone, is vital in creating the right image. If the caller or prospect is put off initially by the way they are dealt with, the picture they will paint of your whole organisation will be tarnished.
Trust is earned, not forced, and it is easy to break it. Establishing a professional attitude in all encounters with customers is important, as it will reflect the image of the whole company and what it thinks of its customer base.
3) Exploring the needs and wants of a prospective customer
Many times, a call or email will be forwarded on to the correct sales department for the specific service they are looking for. But the way it's handled and the perception the customer gains from how they are initially dealt with, will make a huge difference to the way they feel.
Every non-customer-facing employee should see the value they can provide by dealing with any customer interaction in a professional and skilled manner.
4) Different styles and approaches to email communication depending on the recipient
If a person doesn't have much to do with customers over the phone, chances are they will make an impression via on-line communications.
The image they send of the company can be tarnished or even broken if they don't take their role as a professional seriously.
Spelling mistakes, bad grammar, incorrect figures and the like can send a poor message to the customer, whose experience will be measured by every touchpoint they have with your organisation.
It's vital that these communication skills, even if they are intermittent in nature, are seen as building the right image for every department in the company.
---
These are just four ways that non-salespeople can still build a professional outlook in dealing with customers.
You can learn more by visiting our Sales Skills Training page; where you will find the outline for this one-day programme aimed at addressing the key components that will make a real difference in the salesmanship of non-salespeople within your business. Another useful resource would be our Social Selling Training programme. We're all on Linkedin and/or Facebook. That course will teach you how to use it properly.
Happy Selling!
Sean

Sean McPheat
Managing Director