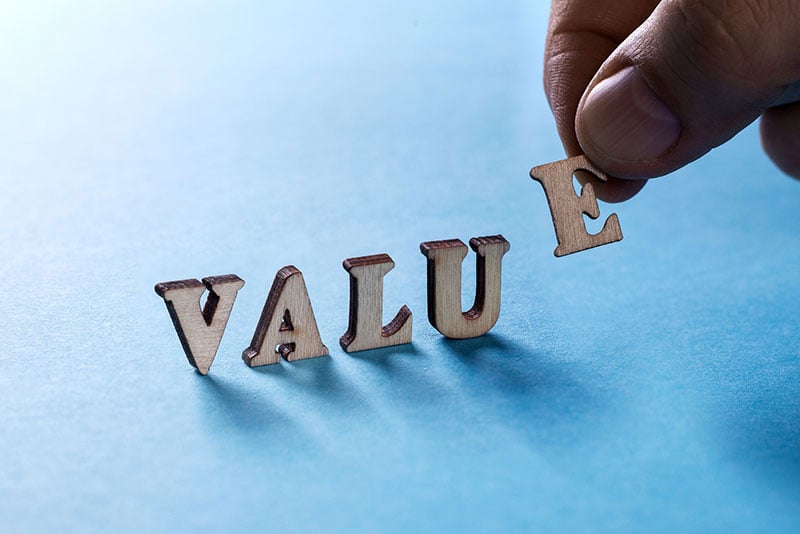 Hi,
I received an email a couple of days ago that asked for advice on how to react to prospects when you are more expensive than the competition.
Here's the question:
"Our company sells installations, a problem that we have is that our prices are quite high and some customers say they have found a cheaper option. I know there is always try and sell it on the basis of having a USP but I was wondering what other ways could really make it appealing to customers to use us instead of a cheaper alternative. Could you please help me with a few ways we can try and get around this and still win the customers with a higher price than a competitor?"
My thoughts:
There are many Sales Techniques that I could cover here but here is something to get the grey matter working…
If you know that you are the most expensive than admit it and use that as an excuse to go over your value proposition. I assume that you are offering something that they don't here and don't just put the price up for the sake of it?
Say something like:
"Yes, you're right, we are not the cheapest game in town but we offer the highest quality of installation and ongoing support within the region. We have a warranty that lasts for 5 years when our cheaper competitors offer only 3 which means that you still have the peace of mind for a further 2 years in the event of a breakdown and huge bills to fix it. Don't forget the additional cost also includes 3 visits per year to ensure it is optimised…"
See where I am going with this?
Use it as an opportunity to explain the reasons why you are more expensive. Don't hide from it.
I don't care what anyone says people do not buy on price alone.
Don't believe me? Well, just look outside at the cars in the car park!
Instead, bring to your prospect's attention to other factors like quality, peace of mind, ongoing support, hand holding, relationship, future costs, snob value, making them look good when they decide to go with the best etc…
You normally get what you pay for in this world and I would think that if things go wrong with what you are selling, then it can be costly and cause a lot of disruption to the business so you should use this to your advantage.
At the end of the day if I were to employ a surgeon to operation on my long standing tennis elbow injury I would rather pay £10k and have a specialist complete the operation than an ears, nose, throat and elbow surgeon for a grand!
Happy selling!
Sean

Sean McPheat
Managing Director