Hi, this is Louise Denny and I work in the Communications and Marketing team here at MTD Sales Training. That's me, right there!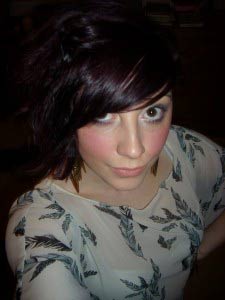 From time to time I'll be reporting on any news from the "MTD Water Cooler" that may be of interest to you or any events that are happening here at MTD.
We'll start with last Thursday (8th September), which played host to the first ever Synaxon UK Conference, in sunny Cheshire, where over 300 Synaxon members came together to meet, share their experience and learn more about the options available to them in their industry.
Synaxon are Europe's largest membership of independent IT dealers, retailers, resellers and system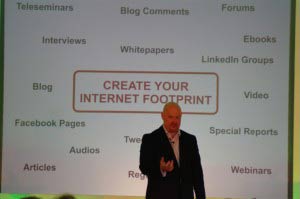 houses, who offer an exclusive benefits package for their members in areas such as purchasing, marketing and administration.
The conference also played host to a series of talks and exhibitions by industry professionals and specialist companies on the latest trends and technologies on the current market.
MTD Sales Training's MD, Sean McPheat, was invited to be the keynote speaker for the conference and presented a brain storming session on the concept of eselling®, where he discussed ideas, concepts and strategies surrounding the modern day buyer, the problems companies face when trying to sell to the modern buyer and how they can overcome these issues through the successful use of social media and other internet based techniques.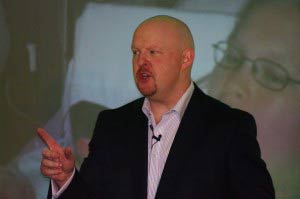 MTD, and Sean in particular, stole the show and a very captive audience – most of which were tweeting and blogging about the ideas Sean presented as he went along –were hooked on the MD's energetic style of deliverance and his easy-to-implement strategies.
Sean's advice on how to use social media to improve areas such as personal branding, prospecting and networking went down a storm, and it wasn't long before people were rushing to MTD's exhibition stand to buy copies of Sean's #1 Amazon bestselling book eselling®.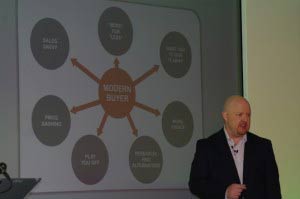 Sean was signing autograph after autograph in his new book for Synaxon members, who couldn't get enough of the innovative ideas he had presented.
MTD Sales Training were exhibiting at the event, and we soon found our stand was inundated with curious professionals, all keen to know more about the courses MTD provides – the eselling® Skills course, in particular, had gotten everyone talking and conference-goers were eager to know what MTD Sales Training could do for them and their businesses.
MTD also treated excited Synaxon members to a prize draw where 4 lucky conference-goers won a free place on a sales course of their choice.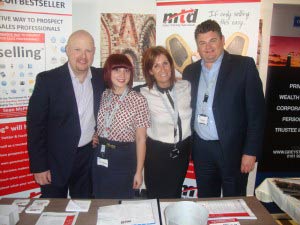 Following the conference, the MTD Sales Training team stayed to chat and network with the other exhibitors and conference-goers, who were all keen to hear more about the courses we provide and how they would be of benefit to them.
The day was a massive success and the Synaxon members were a great group to meet with.
Sean and the MTD Sales Training team had a fantastic time and we will certainly keep in touch with our new contacts following the conference.
Oh, and just out of interest we've got some lookalikes coming into the office next week to film some videos with Sean.
Don't ask! But watch this space!
Happy Selling!
Louise Denny
Marketing Manager
MTD Sales Training | Image courtesy of Big Stock Photo