Techy Tuesdays takes the reins of the MTD Sales Blog once again this week as we steer you towards a brighter future in the online world.

Last week I showed you some great uses of the LinkedIn Answers platform when looking to test your marketing strategies and generate ideas for new content, and this week I thought I'd give you some top tips for creating a successful LinkedIn Company Page.
Setting up a Company Page on LinkedIn is a great way to connect with your prospects and keep them updated about your business and your products and services. It's very simple to set up a basic company profile on LinkedIn, but really you should have more than just the basics if you are looking to position your company as industry leaders and develop your company's branding – so here are 6 top tips for taking your LinkedIn Company Page to the next level.
1.       Write a keyword rich and concise Company Overview
Creating a short but detailed Company Overview which explains exactly your company does and why will help prospects find you when they are searching for the products and services you provide. Simple but very effective.
2.       Add in your company's specialities to increase LinkedIn SEO
As with your personal profile, LinkedIn gives you the chance to link your company to important keywords which best describe your business, which will help increase your chances of being found by your prospects in the vast sea of similar companies on LinkedIn. Consider the words and phrases you would like prospects to use when searching for your business and treat the specialities section as an open SEO opportunity for your LinkedIn page.
3.       Link to a Lead Capture page rather than your homepage
On your Company Page you get given a chance to link out to your company website, and whilst this works well for redirecting traffic to your website, is it providing you with any more value than just extra traffic? Probably not, so instead I suggest linking out to a specific landing page or lead capture page which offers freebies, extra content or has a sign up form included. This will bring any extra traffic which LinkedIn provides you with to a page which is designed to generate leads for your business – rather than the traffic simply landing on your standard homepage and not going any further than that.
4.       Host your blog feed on your page
As we discussed before, LinkedIn gives you an opportunity to link out to a select web page on your profile and some companies will use this option to link out to their company blog – but I suggest you save this for your chosen landing page which is designed to generate leads, and instead use the WordPress or Blogger application for LinkedIn to host your blog's RSS feed. This will appear further down on your profile but it will show a list of your most recent posts, which is likely to encourage more people to click through and read your content.
5.       Add your products and services to your Product Page
This page is designed to showcase your products and services so don't waste it. On a basic level you can simply link out to and describe each of the products or services your company provides, but it is wise to go one step further with this and explain in the description of your product/service WHY it is valuable. Do the work for your prospects and tell them why the products and services you provide are worth investing in.
6.       Add a Youtube video to your Product Page
If you don't have a Youtbue video which showcases your products and services then make one especially for this opportunity, as this is one you don't want to miss. It may not be as great as the fancy, professional video you no doubt have on the homepage of your website but it is still a great opportunity to really show people what your company has to offer. Plus, if you have a Youtube Channel then this is a great way to showcase a selection of your video content over time.
Company Pages are a great way to bring your business, staff and products and services together under one branded page on LinkedIn, and offers you an extra platform to showcase all that your company has to offer – so don't waste it. Optimise your page and ensure your company profile is something you are proud of – as this page is just as likely to come up in Google's search results as your company website is. LinkedIn is an authority site and will rank highly in search engine results so ensure your Company Page does you justice.
That's all for now folks, see you again soon for another Techy Tuesday.
Regards,
Louise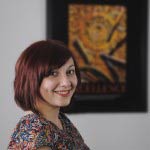 Louise Denny
Marketing Manager
MTD Sales Training | Image courtesy of KROMKRATHOG at FreeDigitalPhotos.net