As 2012 dawns I have been thinking a great deal about how best to consolidate and optimise your social media efforts for the year ahead, and I have been researching some fantastic online tools which can help you to easily manage and increase your level of social media activity to continuously provide reliable leads and boost sales.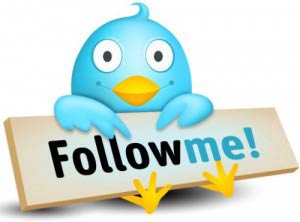 Twitter has grown significantly over the last year to become one of the most powerful social media platforms out there, and considering that Twitter users are now averaging a record breaking 200 million tweets per day – according to a report by Marketing Gum – it has never been more important to consolidate your activity on Twitter, and ensure that you are getting the most out of your efforts without wasting your time.
So, I've researched a free online tool called SocialOomph.com, which is designed to help you manage and consolidate your activity on Twitter to ensure you're getting the best out of the platform.
One of the main time-saving features of Social Oomph is that you can schedule a selection of tweets to post throughout the course of the day, week or month to ensure that you are consistently updating your followers without having to do so manually. Whilst I am in no way suggesting that you should load Social Oomph up with a year's worth of tweets and not bother with it again, having a catalogue of interesting and relevant information about your business whirring away in the background – supporting your to-the-minute updates about the company – does help to keep your corporate Twitter account brimming at the forefront of your followers newsfeeds.
Another great feature of Social Oomph is the ability to track related keywords and @replies, ensuring that you never miss an opportunity to connect with your followers and discover new leads. Instead of having to go in and manually search for mentions about your company or discussions about the products and services you provide, Social Oomph will periodically send you an email with all of this relevant information so that you can enter the discussion at a time which is convenient for you.
Social Oomph even goes one step further to help you stay on top of your Twitter interaction by providing you with in-house URL shortening which you can track yourself, meaning that you can see how many click-throughs a particular link has had, specifically from the tweet it was sent out in. This will not only help you monitor what content is getting the most response from your followers, but it can also help you work out what keywords in the related tweets work best and even show you what time of day is best to publicise your key content on Twitter.
Social Oomph allows you to take control of your Twitter activity in all these ways and more, and that's just with the basic free account. If you choose to upgrade to a professional account for around £23 a month, you could access a whole array of other great social media management features, including adding your Facebook to the system and strategically building your followers through targeted follow backs.
Social Oomph really is a great piece of kit to have under your belt when it comes to managing your Twitter activity and with all the great features you can gain access to with a free account you can consolidate and optimise your corporate Twitter account without spending a penny.
If you're looking to put some oomph into your sales then check out our Social Selling Training.
That's all for now folks, see you again soon for another Techy Tuesday.
Regards,
Louise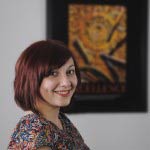 Louise Denny
Marketing Manager
MTD Sales Training | Image courtesy of Slava Baranskyi at FreeDigitalPhotos.net