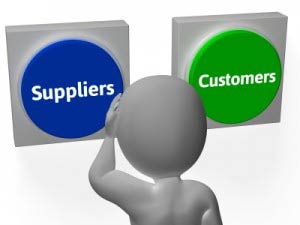 We do quite a few surveys with buyers of our services and it's always intriguing to find out why they buy from us.
Many times we have been surprised by their answers or their responses to specific questions that we had been led to ask after we thought they had exhausted their feedback.
But a new book by Mike Schultz called Insight Selling has condensed many hundreds of ideas that buyers have shared and done a lot of the hard work for us. Based on interviews across many industries and multiple countries, the book highlights areas that every salesperson should be aware of. By analysing this top ten list, salespeople will be able to concentrate on what is most important to consumers and focus their attention on dealing with them.
This is Schultz's list of what the buyer is asking of you. See if you agree with Schultz and decide on how it will affect your future conversations.
1) Educate me with new ideas and perspectives: This means the prospect wants you to inform him what is going on out there in the big world and help him make decisions based on your knowledge and background with other companies and industries
2) Collaborate with me: He wants to see your businesses synergising with each other and creating a big and strong competitive market position. Your products and services play only a small part in the way their business operation can expand.
3) Show me how we can achieve results: He wants proof that what you can do for him, and what he invests i you, will make good business sense and allow them to grow in their market and surge ahead in their industry
4) Listen to me: Don't just show up and throw up. Your prospect wants you to understand their business, have belief in their services and assist them in developing good customer relationships.
5) Appreciate my needs: Don't just present products and services. Show me that you kn0w my business needs at a deep level. Don't just give me value; give me reasons why your solution is best for me and my business
6) Help me avoid potential pitfalls: Tell me what might go wrong if I don't take up your offer, or what will happen if I accept the competition's cheaper product. I will thank you if I avoid future problems
7) Build a compelling solution: Prove to me that you have something that will change my perspective on how my business should do business in the future. Think about my needs and wants and allow me to see the potential results of accepting your solutions
8)Make the purchase process easy: Don't make it a chore or make me regret doing business with you simply because the purchase process was a real pain. Make it easy to do business with you. After all, after I have agreed to buy from you, I just want the solution in place quickly, easily and with the minimum of fuss
9) Connect with me personally: Have at least the minimum amount of emotional intelligence that allows us to connect and for me to build trust with you. The old adage 'people buy from people' is still true today, even with the high level of technology involved. Make me personally feel good about the decision I am about to make, or have just made
10) Ensure the overall, long-term value from your company is better than any other options I could have made: I just want proof that I have made the right decision, not just now but in a year, five years and ten years from now.
Think of these tips as being the minimum you should offer to your prospect so they feel good about doing business with you and your company. That way, you'll find you have further opportunities that may not have occurred if you had just gone through the motions or concentrated on just the product.
Happy Selling!
Sean

Sean McPheat
Managing Director
MTD Sales Training | Image courtesy of Stuart Miles at FreeDigitalPhotos.net