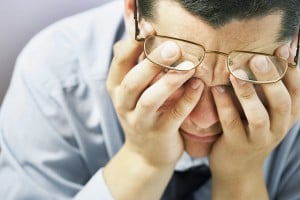 You'll have heard of the 'elevator speech', that first few seconds' introduction that can make or break a conversation you have with a prospective client. I think most of us have had to work through an exercise on two on drafting one up on any Sales Training Courses we've attended in the past.
It's called the elevator speech because it normally takes the same amount of time you're in an elevator to make a first impression and make someone think it's worth having a conversation with you.
What do you say when you first meet a prospect and start the discussion?
Do you open with small talk?
Do you pile in with who you are and heat you're there for?
Or do you try something else?
I've listened to many openings that salespeople have made in meetings and it's obvious when someone has not planned for the meeting effectively enough to make that first impression.
Here's an example of a poor elevator speech and my reasons why they are poor:
"Hello, Mr Prospect. How are you today?"
This is known as a filler and tells the prospect that you are there to sell something.
Although the question isn't wrong, it's become known as a stock opener, and everyone knows you're not really interested in the other person's health.
"I'm Fred Smith and I work for ABC Widgets"
What's wrong with this, I hear you ask?
Well, it demeans the salesperson, and turns them into a salesperson immediately.
"Have you heard of ABC Widgets?"
This demeans the listener and makes them a) look a fool if they haven't b) look as if they're wasting their time answering the question if they have.
"We are the leading provider of widgets in this area"
Sorry, but being the leader in anything doesn't mean the prospect should buy from you.
The prospect doesn't know how their business will benefit, so it's a boast that average salespeople use to cover up their poor salesmanship.
"Our business is transformational resourcing"
Using buzzwords makes you look silly.
Especially if those buzzwords must be explained to anybody who has an ounce of intelligence.
"Do you have time now for me to buy you a Starbucks?"
This is a poor example of a "forced close".
The prospect immediately feels under pressure and feels obligated to give something back to you for being bought some coffee.
Did you notice the six mistakes made in this short communication?
Opening filler. This is small talk that proves to the prospect that you are going to sell something.
Demeaning the salesperson. Strange as it seems, when you say you 'work for' someone, it lowers your positioning in the prospect's eyes.
Demeaning the listener. Asking a question that is demeaning is undignified and downgrading. Leave out the obvious questions altogether.
If you boast about how good your company is in the opening discussion, you run the risk of being shot down
Using buzzwords. If the prospect doesn't understand you, they'll look foolish if they must ask you to explain, and you'll look foolish assuming they already understand.
Forced close. This is deliberately putting the person under pressure and may immediately be putting them on the back foot.
These are just a few examples of mistakes that can be made in the elevator speech.
Please check out our Telesales Course for more tips on how to improve your opening discussions.
Get in touch with us to discuss your Online Sales Coaching and Online Sales Training options.
Happy selling!
Sean

Sean McPheat
Managing Director