Recent statistics released by the LinkedIn Ads group showed that nearly 50% of LinkedIn members are in a key decision maker role such as Manager, Director, Owner, Chief Officer or Vice President – once again proving that LinkedIn really is the biggest and best decision maker search engine in the world!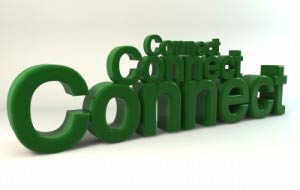 So how can you delve into this network of key decision makers and engage with them on a one-to-one level? Well, a great way to gain direct contact with these desired connections is to strike up a conversation with them in one of the many LinkedIn groups that the platform has to offer.
The chances are that you will already be connected to some of these key decision makers through your current groups, but you can also research which groups these ideal contacts are members of simply by visiting their profile. Here you will find a list of all the groups they are involved with, so it's wise to go in to a few of these and see which ones they are the most active in – as most people will join lots of groups but may only contribute regularly within a certain few, so seek these out.
Once you have found out where your key contacts are hanging out on LinkedIn, you can then enter the discussion and strike up conversation with them by commenting on their recent posts or starting a relevant discussion of your own which you feel they would be likely to interact with.
The key to being successful when prospecting and networking via the LinkedIn groups is to be genuine with your interactions and contribute useful content – without turning everything you say into a sales pitch. By all means share your blog posts and link to your webpages in your responses, but only if this adds real value to the discussion.
Once you have gained a decent level of interaction with these key decision makers, and offered plenty of friendly and free advice (without trying to sell them anything straight away) you can then send them an invitation to connect with your personally.
Better still, you could contact them directly by email or on the phone to see if they would like you to send over your latest whitepaper or pop into their office for a chat about how you could help them in their business.
Certain groups even organise networking events for their members, so if you find out one of your key decision makers is attending one of these get-togethers then why not offer to meet them there, and turn your online networking into a face-to-face interaction.
Networking and engaging with your desired prospects in this way is none threatening and is likely to yield a better response than spamming them with emails or trying to cold call, so make the most of your LinkedIn groups and show these connections why they should want you as a contact.
That's all for now folks, see you again soon for another Techy Tuesday.
Regards,
Louise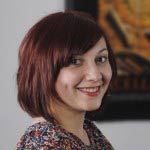 Louise Denny
Marketing Manager
MTD Sales Training | Image courtesy of Idea Go at FreeDigitalPhotos.net