When I bought my new television recently, I did the research, examined my options and made decisions based on what I wanted. The web was my instructor, expert and advisor.
My choice whittled down to two options, and I visited a well-known store to compare them and ultimately to make a decision.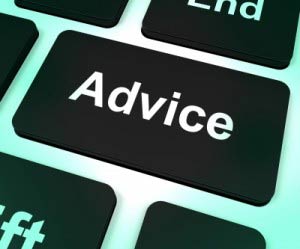 The salesperson was helpful without being overly so, and his questions were appropriate and his knowledge adequate. Then he said something that grabbed my attention.
He'd been listening to everything I'd said about my needs and desires in a TV, so his question was concerning everything he had learned from me. He said, "Based on what you've said, may I make a suggestion?….."
This made me curious and interested in what was to come next. He'd earned my respect by listening, so this was his chance to make recommendations.
He suggested that, with such a fabulous TV, the sound system could really be enhanced by a new set of speakers. He demonstrated what the difference was between the TV sound system and what it would be like with the new separate speaker system. As you might expect, the difference was phenomenal.
At no time did he appear to be pushing this extra system. His suggestions were appropriate for me and in the end I bought the speakers, based on his suggestions.
This works effectively because, when you have built up trust with a customer, your recommendations or suggestions are taken note of. And as it's a suggestion, the customer doesn't feel as if they are being forced down a particular decision-making avenue.
By asking simple questions and listening attentively, you earn the right to discuss solutions. You suggest items that customers may see as advantageous to their company or their needs. It's sometimes referred to as 'up-selling', but it could really be called excellent customer service, because they are getting something that will be of real value to them. It enhances the real experience for them as well, as the suggestions will improve the product or service in ways that build enjoyment in its use.
Suggestive selling can be used in any industry and with any customer. After building trust, use your consultative skills to think about what would build even better value for the prospect. Think of things that would make the whole experience more interesting, more fruitful and better value them. Then use those key words, "Can I make a Suggestion…?"
It will gain their attention and build loyalty, because they see the benefits to them rather than it being a hard sell.
Can I make a suggestion to you? Try it during your next sales interaction and see if it works!
Happy Selling!
Sean

Sean McPheat
Managing Director
MTD Sales Training | Image courtesy of Stuart Miles at FreeDigitalPhotos.net