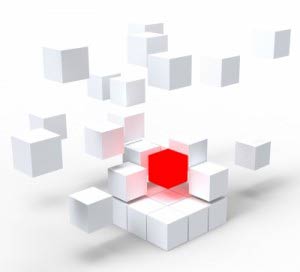 We often get asked to help salespeople craft their cold-calling script so that the recipient drools at the very thought of meeting with the salesperson and has sleepless nights waiting for the presentation that will change their lives for the better.
 This utopian situation doesn't occur very often/quite often/seldom/hardly ever/once in a blue moon/never in world history (delete as applicable)
What's happening here, then? Why would many salespeople find it hard to get in touch with a company to arrange an appointment to show them products that will improve their lives or businesses?
We know the reasons. Most sales calls are desperately poor in their production and execution. They rarely, if ever, have the prospect feeling that they should spare their valuable time being sold to.
It requires a proposition that builds value in the prospect's eyes in actually allowing you to take some of their valuable time. Known as your 'value-proposition' , it offers the chance for you to show how others have gained results from your products or services.
In simple terms, a "value proposition" is the sum of the total benefits that customers receive when they purchase a specific product or service from your organisation. Your product or service value proposition is a powerful, compelling statement designed to capture the mind and the heart of your customers by demonstrating a relevant advantage in buying from you.
Getting the value proposition right for what your business sells is so important, because it provides the basis for your business relationship with your customers; and answers the question foremost in every potential customer's mind: 'Why should I buy from you?'
Most salespeople, however, use the initial contact as a chance to practice their product knowledge by outlining what they sell and what they do. Quite frankly, at this stage the prospect isn't interested.
What is it at this stage that the customer/prospect wants to hear from you?
Put simply, it's a statement that demonstrates that you understand their situation – that you recognise the problem they wish to solve, or the outcome they wish to achieve -followed by a specific offer or explanations as to how you are going to help them address their situation.
Ideally, the value proposition will not only explain how owning your product or using your service will allow the customer to achieve a desired outcome; it will also explain how it is that your business is uniquely positioned to create that outcome.
So it should focus on the results your prospect will achieve, rather than the features or benefits of the product itself.
So, DO NOT explain the product or services you sell, or outline their features.
INSTEAD, detail the benefits to the customer of owning your products or retaining your services.
Weak statements would include:
"We're the best in class"
"We improve morale and motivation"
"Ours lasts longer than the competition's offering"
Yeah, yeah, yada, yada, yada.
How can I say this politely? 
They're Not Interested!
Today, you need to have a strong value proposition to break through the noise and pressure they are feeling from all sides. You need to speak to the critical issues they are facing, be they production, staff turnover, cash-flow, technical issues, profitability, stemming losses, health and safety, or others.
How about a stronger value proposition?
"We've helped our last 15 clients increase their turnover by an average of 9% in two years, and their profitability by over 12%. All without having to cut costs or make redundancies"
That helps prospects see the real value that you can offer and helps them make the decision to see you as soon as possible, just to see if their business could benefit in the same way. By talking about results rather than products (which are what customers really buy, isn't it?), you create reasons for them to accept your proposition of a meeting or presentation.
So, don't talk about what you do or how you do it; talk about the results of what you do and how the prospect will reap those rewards with you.
Happy Selling!
Sean

Sean McPheat
Managing Director
MTD Sales Training | Image courtesy of Stuart Miles at FreeDigitalPhotos.net