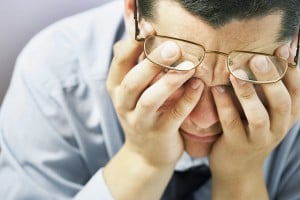 They were once the sales people that you could rely on every month to pull in the numbers for you.
But now for some reason they have gone stale.
They seemed to make it look so easy but for some reason they've either lost their motivation, their hunger, skills or all of them!
So what can you do to reignite your experienced sales people to get them to the top of the pile again?
Here are a few pointers:
Ask Them To Mentor & Coach Others
Can you take advantage of their undoubted knowledge and skills by asking them to mentor or coach other sales people?
It might get them reacquainted with what they used to and how they used to do it as well passing on vital knowledge and techniques to others in the team.
Prospecting RIP?
Check to see if they are struggling with the hustle and bustle of prospecting.
Are they turning more into farmers than hunters?
Are they better positioned for a relationship and strategic selling role now rather than them having to go out and chase new prospects?
Provide On-Going Sales Coaching
Can you provide on-going sales coaching for them linked to specific objectives? By continually having an ongoing dialogue on the areas that they are struggling on can help them to regain focus on what's important. It will also hold them accountable for their actions and the changes they are making.
Can They Train Others?
As part of your company induction process can they help to deliver sales and product knowledge training for your new sales people?
By positioning them as someone with a history of high achievement it may get those fires burning again and give them the push to live up to the hype!
In summary…
Of course, if all seems lost you can part company but you'll have invested so much time and effort into them over the years then this really has to be the last resort.
They've probably made your company a stack of money too and have got so much knowledge that it seems a shame to see it going all to waste.
But don't change things for the sake of keeping them happy though. There has to be a concrete business case for making changes to what they are currently doing and are responsible for.
Happy Selling!
Sean

Sean McPheat
Managing Director
MTD Sales Training | Image courtesy of Dollarphotoclub