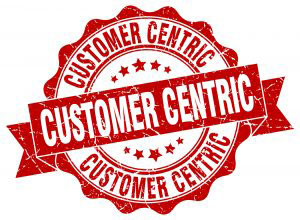 Now and again, a new concept is discussed that takes sales into a new dimension.
Many are reworks of familiar and rapidly-evolving ideas, and some take sales onto a new plane that deserves contemplation and further development.
I've been reading a book recently that I believe can help you achieve more by getting inside the minds of customers and connecting with them in person and online.
Customer Centric Selling, by Michael T Bosworth and John Holland, offers a great insight into how buyers buy and what you can do to enhance your visibility with prospects.
It is now recognised as one of the new methods in the buyer-seller relationship.
The book itself covers these key components:
Having conversations instead of making presentations
Asking relevant questions instead of offering opinions
Focusing on solutions and not only relationships
Targeting businesspeople instead of gravitating toward users
Relating product usage instead of relying on features
Competing to win―not just to stay busy
Closing on the buyer's timeline (instead of yours)
Empowering buyers instead of trying to "sell" them
It's not new to suggest that we should work with businesses to determine their needs and desires.
But what Customer Centric Selling does is offer a blueprint that equates to how people make decisions, and shows you how to work with the timeline of the customer, rather than putting the emphasis on what's most important to you.
Customers can smell a sales pitch a mile away, so this harnesses the ability of sales consultants to become 'as-one' with the buyer, and looks at strategies and techniques that always puts the emphasis on the future of their business rather than your products.
Todays buyers do their homework more than ever before, so your marketing, your product informercials, your systems and processes all have to revolve around what the buyer is seeking.
Buyers are results-oriented, not product-centered, and the best salespeople recognise that when they speak the language of the customer, they are listened to.
I'm enjoying the book, as it offers confirmation of what I've been saying for years; today's buyer is more savvy than ever before and they don't want product pitches.
They want you to be customer-centric, results-biased and practically-oriented.
Take a look and see what you think of it, and let me know your thoughts.
Happy Selling!
Sean

Sean McPheat
Managing Director
MTD Sales Training | Image courtesy of Dollarphotoclub