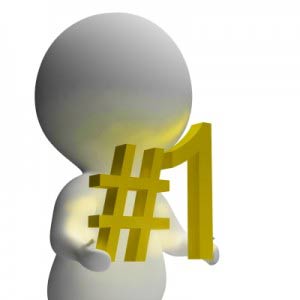 When you are planning to see a prospect, there are many questions that go through your and their minds that will need answering. As you think through your offers and the solutions that would appeal to the prospect, you no doubt build confidence or otherwise in what you have to say.
One of the key components of building your market presence when talking with customers is how competitive you are in the sales arena. That is, how valuable you appear to the prospect and their business as a supplier of solutions.
This competitive advantage ensures you provide not only quality products and services, but also help your customers business in progressing and achieving their goals.
There are basically 2 ways you can be competitive in the market you are competing in: Price and Differentiation.
Many companies we work with fall between these two stools. They try to be competitive in the price they offer to clients, and they try to be different in that they offer services that other competitors don't, or don't do so well.
What this does is confuse the market. Are you offering something that will save them money by cost-cutting, or are you helping them to differentiate themselves by being different yourself?
Your success is the result of your ability to focus your whole business on whatever route you choose to take. The route you take will then help you assess the customer's strategy; the question you ask is, will our focus help my customer to focus in their market effectively?
Think through the focus that your customer has in their marketplace. Are they trying to be the cheapest supplier to their market? It doesn't necessarily mean that you have to be the cheapest too. You could help them to reduce costs through improved efficiencies or better delivery systems. Your ability to help them in their attempts to improve market share could assist you in creating good market share. By helping the customer in areas that take the focus away from price, you create a differential for yourself that might not be able to be matched by your competition.
Ensure you know where your focus is going to be. If price, be aware that your competition will always be able to undercut you in some ways. If differentiation, it's a much harder proposition for your competitors to match or improve on what you do because it is a lot more personal to the customer you are selling to.
Happy Selling!
Sean

Sean McPheat
Managing Director
MTD Sales Training | Image courtesy of Stuart Miles at FreeDigitalPhotos.net