Successful Selling In A Nutshell!
Print out this one page summary to keep you focused on your selling.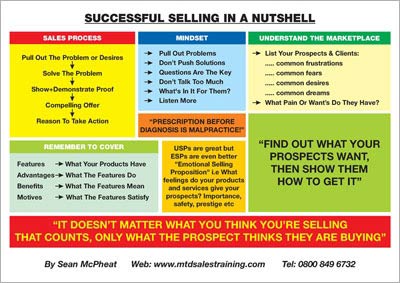 CLICK HERE TO DOWNLOAD "SELLING IN A NUTSHELL" NOW

Print it out and stick it up next to your computer as a reminder of what to do and what to focus on to keep you on track.
I hope you like it.
Sean
Some more graphical images to keep you focused: