Overview
Being assertive is one of the most important skills that a sales leader can have.
In your everyday communications at work you need to be assertive when delegating, chairing, negotiating, motivating, selling, leading, disagreeing – you name it!
This workshop concentrates on building up your assertiveness skills so no matter what position you hold you can communicate on an even footing and get your point across in a firm, concise and empowering manner.
Objectives
By the end of this workshop, you will be able to:
Understand the difference between confidence, assertiveness and aggression
Hold challenging conversations
React to and turn around aggressive people
Manage and resolve conflict in the right way
Workshop Outline
Duration: 60 or 120 minute versions (including a short break)
Materials: Virtual handouts provided to work through
Objectives of this workshop
What's the difference between confidence, assertiveness and aggression?
The importance of effective communication and the effects of poor communication in the working environment
Dealing With Challenging People & Situations

Different types of personality and how to engage best with each one
6 types of assertion
Being assertive but not aggressive

Holding Challenging Conversations

Understanding what challenging conversations you might face
Creating the right environment – choosing the right method and setting to hold this conversation
Positioning difficult conversations – planning and preparation
Delivering difficult conversations and messages – structure
Changing behaviour by choosing a different perspective

Resolving Conflict

Thomas-Kilmann conflict assessment – how do you currently manage conflict?
Statements based on reasons vs expectations
Responses to feedback
How to handle difficult reactions to feedback
---
CPD Accreditation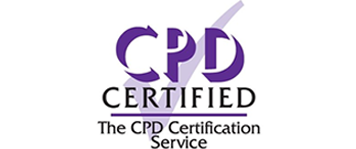 CPD Certified
The quality of this webinar has been certified by the CPD (Continued Professional Development.) This means that it meets their high standards of design and delivery.
All attendees of this webinar will receive a formal certificate from the CPD.
---
Webinar Features
Pre-Session Activity
Polls & Questions
Hand Up Q&A
Interactive Exercises
Case Studies & Examples
Recorded For Future Playback
Delegate Workrooms
LIVE Presenter
Post-Session Action Plan
Take Away Actions & Notes
Embedded Content
Certification
---

Design Your Own Webinar
We can include any topics that you need to ensure that your webinar is designed around your exact requirements.
Call us on 0333 320 2883 or email us at [email protected] and let us know what you would like to achieve.
---