Overview
Prior to the COVID-19 pandemic, most of us wouldn't have considered conducting a "virtual sales meeting" when we had the opportunity to meet our clients in person, shake their hands and build rapport face to face.
However, with social distancing continuing for the foreseeable, we need to find new ways to connect and engage with our customers.
If you are new to a sales role and are looking to master the modern-day sales techniques, or as an experienced sales professional who is wanting to up skill around virtual selling, then this is the course for you.
This 1-day virtual workshop will provide you with an excellent foundation in the new-age selling skills required to connect with your clients, discuss and present your solutions and close sales over the phone and remotely.
This webinar is accredited by the Institute of Sales Management and is CPD Certified.
Objectives
By the end of this workshop, you will be able to:
Understand the end to end virtual sales process
Identify the 6 stages of the consultative selling model and how to apply this when selling remotely
Develop the skills to sell effectively over the phone and via virtual meetings
Develop effortless rapport with your clients and connect and engage with them remotely
Develop effective questioning and listening skills to drive a sales conversation
Overcome current and future objections raised by COVID-19
Identify ways to close more sales during and after COVID-19
---
Workshop Outline
9.00am – 10.30am
Modern Day Selling Skills
Understanding the end to end sales process:

What are the stages?
Understanding how your customers think, process information and make decisions

Understanding and accepting the current COVID-19 situation:

Identifying the impacts this will have on your current approach and how you sell
Identifying the change in approach needed and aligning this with the skills needed

Challenges associated with "selling" using the telephone and remotely:

What are the challenges and how can we overcome them?

Understanding the stages of the consultative selling model and how to apply this when working remotely:

What are the stages and how do these relate to your role?
11.30am – 1.00pm
Structuring Your Calls & Virtual Meetings
Developing your communication skills for remote engagements:

Communication styles reviewed – via email, phone and virtual meeting
Developing a conversational style
Understanding and using partnership language with prospective clients

Positioning – Opening your interactions, with purpose and impact
Building – Creating a positive first impression and developing rapport:

Building rapport over the phone and via virtual meeting
Using the right tone and inflection to build empathy
Using a calling/meeting framework rather than a script

Discovering – Questioning and listening techniques that uncover information:

Different types of questions and their purpose
The needs dialogue process what is important to them
Active listening – are you really doing this?
2.00pm – 3.30pm
Evolving The Sale
Presenting – Using this information to progress the sale:

Tailoring your communication to your understanding of the customer's wants, needs, key drivers and timeframes
Using influencing language and motivating others to act
Building the value of your offering throughout to avoid future objections

Maximising on each opportunity:

Looking beyond the obvious need
Spotting additional upsell opportunities "in passing"

Resolving & Securing – Dealing with common obstacles during and after COVID-19:

Creating urgency in the sale
Identifying positive signals from your customer
Asking for the business in the right way

Action planning and making it happen
---
Your Virtual Facilitators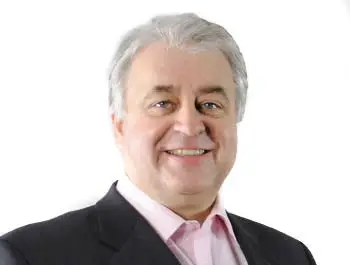 Mark Williams
98% Feedback Score From Last 20 Webinars
With over 35 years in learning and development, Mark has delivered highly engaging and action-centred virtual and blended training programmes for many international clients including Virgin Atlantic, Xerox and Genus ABS.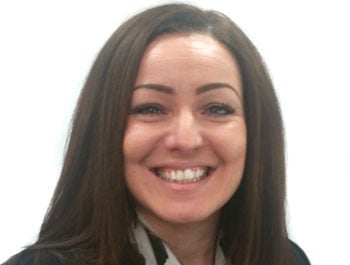 Lisa Thompson
98% Feedback Score From Last 20 Webinars
Lisa is an expert in highly engaging and practical virtual training, having delivered application-focused sessions on virtual selling skills, modern day sales processes and consultative selling skills for global clients within retail, pharmaceutical and hotel and leisure.
---
Upcoming Dates & Booking
8th September 2020
9.00am – 3.30pm BST
£295 + vat
---
FAQ
Will there be breaks? How is the webinar structured?
Is the webinar accredited?
What can I expect?
How do I book and pay for my place?
Do you offer any post-webinar support?
---
Big Impact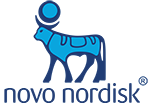 Sales Improvement Through COVID-19
I am sat this morning doing final preparations to present to 200 senior leaders within the organisation tomorrow, and find myself referring to your training materials.
We are sharing best practice from the UK on why we have been able to embrace virtual meetings so quickly, as for many this new normal is still not working. A lot of our success is down to the training we have had from MTD.
Everyone has loved your trainer's down to earth style, the pace of the training, and both the content and delivery. I would highly recommend (and will be doing) that any company that is serious about business, needs to seriously invest in your training.
I will be sharing some of your top tips for successful meetings, as they are so practical – yet so easily overlooked. My colleagues are from international operations, so this practical advice and recommendation will be reaching a long way.
I can also see a very nice sales improvement developing over the last 6 weeks.
So a huge thank you please pass on my comments to your senior leadership team. It is important they know just how impactful this has been.
Sue Cunliffe
National Strategic Account Manager
Novo Nordisk
---
Accreditation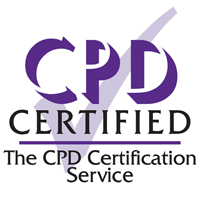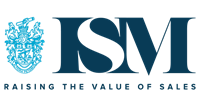 ISM & CPD Certified
This webinar is accredited with the Institute of Sales Management (ISM) and is also certified by the CPD (Continued Professional Development.) This means that it meets their high standards of design and delivery.
All attendees of this webinar will receive a formal certificate from the ISM and CPD.
---
Webinar Features
Pre-Session Activity
Polls & Questions
Hand Up Q&A
Interactive Exercises
Case Studies & Examples
Recorded For Future Playback
Delegate Workrooms
LIVE Presenter
Post-Session Action Plan
Take Away Actions & Notes
Embedded Content
Certification
---
Upcoming Dates & Booking
8th September 2020
9.00am – 3.30pm BST
£295 + vat
---
More Webinar Open Courses
Telephone Selling Skills

This 1-day virtual course will help you develop the essential telephone selling skills required to handle inbound calls, make outbound calls and set appointments over the phone – with specific tips and techniques to support you throughout and long after COVID-19. Accredited by the Institute of Sales Management and CPD certified.

Key Account Management

If you are responsible for managing and developing accounts then this 1-day virtual workshop is the ideal course for you. Develop the skills, behaviours and techniques to maximise the profitability from the accounts that you manage – with tips and techniques to support you during and after COVID-19. Accredited by the Institute of Sales Management and CPD certified.
---