Overview
Creating effective sales plans with your team is an important activity to ensure that everyone has clarity and a purpose in all that they do.
It also gives you the comfort that there is some structure and a strategy behind what you are trying to achieve in order to attain your sales goals and objectives.
Objectives
By the end of this workshop, you will be able to:
Explain what the purpose of sales planning is and where it fits in your role
Work backwards from your targets to work out team and individual goals
Create territory and activity plans
Put measures in place to measure the effectiveness of your plans
Workshop Outline
Duration: 60 or 120 minute versions (including a short break)
Materials: Virtual handouts provided to work through
Objectives of this workshop
What's the objective of sales planning?
Taking your target and breaking it down
How to create a territory plan
How to work out what activity is needed to reach your goals
How to plan out call cycles and frequencies
Hunting and farming planning strategies
Using your CRM to gather data, keep score and to measure your effectiveness
---
CPD Accreditation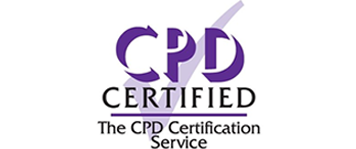 CPD Certified
The quality of this webinar has been certified by the CPD (Continued Professional Development.) This means that it meets their high standards of design and delivery.
All attendees of this webinar will receive a formal certificate from the CPD.
---
Webinar Features
Pre-Session Activity
Polls & Questions
Hand Up Q&A
Interactive Exercises
Case Studies & Examples
Recorded For Future Playback
Delegate Workrooms
LIVE Presenter
Post-Session Action Plan
Take Away Actions & Notes
Embedded Content
Certification
---

Design Your Own Webinar
We can include any topics that you need to ensure that your webinar is designed around your exact requirements.
Call us on 0333 320 2883 or email us at [email protected] and let us know what you would like to achieve.
---