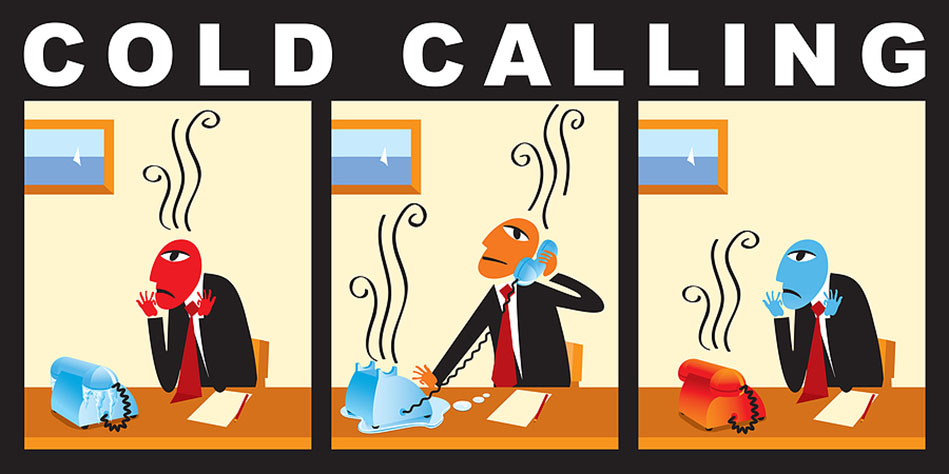 As more and more salespeople are recognising cold calling is less fruitful than they would like, attention is being focused on what you can do to improve your overall sales success rate.
If you would like to get hold of more decision-makers, talk to more interested people and give yourself a better chance of setting appointments, you need to do the hard work first that makes selling genuinely easy.
Cold Calling Alternative Methods
Here are 10 alternatives to cold calling that will drive interest in you and your products.
Develop Content
Write and share informative content that helps prospective customers solve their business problems. By proving yourself useful to your chosen market, you will create awareness of your skills, knowledge, and abilities to help them improve.
You can create blogs, infographics, reports, whitepapers, or tips. Then send them out to you existing client base or share via your social media channels to ensure you are always front of mind.
Social Media
Pick the social channel that is most appropriate for what you sell. For some that's Twitter or Facebook for others that's LinkedIn. If you sell visual items, it might be Pinterest or Instagram. Ensure you use the social channel where your prospects and clients hang out. For ideas on how to sell like this check out our Social Selling Training. Ensure you profile is on point and build a following. Engage with them and network.
LinkedIn
Join in with, contribute to and learn from specific LinkedIn groups and your followers. Post regular content and comment on others. Start to build your connections and followers. Groups will provide opportunities for you to see what's on the mind of your target market and help them answer questions.
By networking and making connections you can then take those conversations offline and use the tactics and techniques we cover in our Telesales Training and general Sales Training to convert them to paying clients. But be patient. Educate them over time and prove that you are a valuable resource to them.
Thought Leadership
Find relevant content from blogs and articles you have researched and share them with current and prospective customers. They will see you as a real asset to them and will view you as interested in their business. You can share them via your social media channels or through email. But whatever you don't try to set that appointment during that email! Just send the content, say that you hope it will help and leave it at that. This is not a time to sell.
Sales Emails That Inform
When creating sales emails, write them so they include helpful information to the recipient. Don't just try and sell your services; provide interesting information, results that others have achieved, new technical information that will resonate with the reader. Make it informative and readable.
Become An Expert
Become an expert in a niche area that will make you become valuable to your prospects and clients. When they have a question about that area, you will be first in mind to contact. So that can include participating as a keynote speaker at events in your niche or industry or being a guest on webinars. The sale is a lot easier when a customer hunts you out then it is for you to hunt them out!
Use Your CRM The Right Way
Make sure your CRM system gives you every bit of relevant information to assist you in communicating with your prospects. Not just children's names and favourite sports; information that will help you share relevant information. You may uncover research about certain subjects that a prospect is interested in and send it to them, with a short note saying 'I saw this and thought of you'
In some sales cycles where the sales velocity is slow and it's a long burn then this type of information and follow up is very important.
Webinars
Put together a quick 20-minute webinar on a specific business issue your prospects are facing. Record it and send the link out to prospects and your existing customers. I see a lot of successful business development managers adopt this approach now. It builds their reputation as an expert in their field and not just another BDM. You can then share it via email and your social channels and is useful collateral to put on your website in the resources section to drive leads.
Use Testimonials & Case Studies
Elicit testimonials from your best customers. Determine how you have got results for them. Get quotes that show you are beneficial for their business. Then, drop these quotes into your LinkedIn profile and email signatures, so people have sight of what you have accomplished for other companies. Here is why sales case studies are important.
Contact Lost Sales Deals
Go through your list of lost deals. Look for information that would be relevant and informative for them. Send them this info with no hidden agenda. Who knows? The decision they made to go with someone else may have backfired, and they may see your contact as an opportunity to re-establish contact.
Of course, all the above takes time and effort.
But they will provide you with great chances to build your reputation, so that new customers start contacting you.
This will provide plenty of chances for you to follow up and reduce your reliance on cold calling in the future. But if you still insist on cold calling here are some ways to get your voicemails returned.
Happy Selling!
Sean

Sean McPheat
Managing Director