Sales Training
Looking for a training partner that you
can trust with a proven track record?
MTD specialise in Business to Business, Business to Customer, Telephone & Retail Sales Training.
Our trainers and consultants have helped staff from over 2,500 different organisations from 23 different countries worldwide whilst at the same time achieving consistent scores of 9.2 out of 10 across 8 different criteria ranging from the relevancy of the content through to the variety of the techniques used by the course leader.

MTD Sales Training are proud partners of the Institute of Sales & Marketing Management (ISMM). We are an ISMM Recognised Training Centre which means that all that we do adhere to the sales industry standards set by the ISMM. As part of the services that we provide we can also offer and deliver internationally recognised sales qualifications.
We have provided training solutions to over 50,000 professionals around the world. At MTD we offer the most comprehensive and effective sales training solutions available.
Our sales training team are constantly evolving to incorporate market trends and new developments to help sales people become the very best that they can be.
MTD are also accredited with the ILM (Institute of Leadership & Management) and by QN (The Qualifications Network).

For Further Information
Click here for our open courses

Click here for our in-house training courses
Call us – 0800 849 6732
Email us – enquiries@mtdsalestraining.com
Looking for sales courses?
From beginner through to advanced, we offer a full range of sales courses that are delivered at different locations across the UK.
Our sales courses are focused on providing you with the skills, techniques and behaviours that will have a real impact on your sales results and we offer you unrivalled levels of post-course support while you are implementing what you have learnt.
All of our sales training courses are formally endorsed ISMM qualifications. Once you have attended one of our 1 or 2 day open courses, you can take a short assessment back in the workplace which will enable you to achieve a formally endorsed ISMM certificate specific to the skills you will have developed following the course. Click on the course links below for further information on each of our ISMM endorsed qualifications.
Our open courses include a 2-day Essential Selling Skills workshop, ideal for sales people new to the role or for those that have had no formal training.

The lead on course to that is our 1-day Advanced Selling Skills workshop. This takes a look at some deep communication and influencing skills. It also looks at how modern day buyers make their purchasing decisions on the internet and what you can do to respond to this.
Need to set up appointments or sell directly over the phone? We offer a 1-day Telephone Selling Skills workshop that will enable you to achieve just that.
Many sales people are turning to LinkedIn to build their network and to prospect and that's why we run a highly practical 1-day LinkedIn For Sales Professionals workshop that covers all of the essentials that you'll need to use this fantastic business generation tool.
Our open course suite is complete with our 2-day Sales Management Skills workshop – this is for sales managers and sales directors who need the skills to motivate, manage and to inspire their sales teams to greater performance.
Make An Enquiry
Please feel free to call us on 0800 849 6732 or complete our online form with what you would like to achieve and what your requirements are and we will get back to you. You are under no-obligation at any stage.
Looking for bespoke, in-house sales training?

We can design and deliver a completely bespoke training course or on-going sales training programme based around your exact requirements.
It's important that the training is centred around what you sell and how you sell it. Providing your sales teams with the very latest tools, approaches and techniques for them to win more business. The credibility of the trainer that we will use for your training is vitally important. That's why all of our trainers have all had successful sales careers in previous lives (the majority up to Sales Director level) and they each bring with them a wealth of knowledge not only in your industry but in hundreds of others too.
Your training can be modular, workshop based, blended, all online, linked to professional sales qualifications – you name it! We provide a wide variety of solutions to ensure that what is delivered works for your company and is delivered in a style that suits your sales people.
Our training is very practical with your sales teams leaving with techniques that they can start to implement right away knowing that if they have any questions or need any input from the trainer that all they need to do is email or call us and we'll get back to them with some ideas and feedback – that's all part of the on-going support that we provide after the course.
The likes of XEROX, Starbucks, CISCO, Taylor Wimpey, Aggreko, Friends Provident and over 2,500 other organisations have put their trust in MTD and we would love to help you as well.
For Further Information
Click here for our in-house training courses
Call us – 0800 849 6732
Email us – enquiries@mtdsalestraining.com
Sign up to receive 6 FREE sales audios
to take your game to the next level!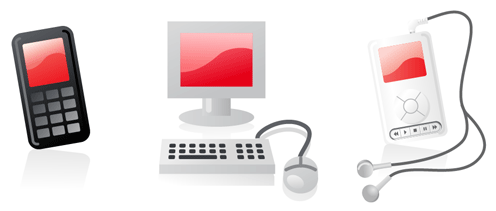 Session 1 – How To Overcome The Economy Objection
Session 2 – How To Overcome The Price Objection
Session 3 – How To Ask The Right Questions
Session 4 – How To Build Up Value
Session 5 – How To Design A Cold Calling Script
Session 6 – How To Get Past Those Gatekeepers
Each session is 20 – 30 minutes in duration and can be downloaded to your mobile or tablet device. The sessions are very practical and provide you with sales techniques and sales tips that will really make a difference to your sales performance.
You will also receive a weekly email sales tip written by leading sales authority and bestselling sales author, Sean McPheat.
To Sign Up To The Audios…
Click here to receive your audios
Call us – 0800 849 6732
Email us – enquiries@mtdsalestraining.com