Account Management Training Course
Course Overview
Unlock your potential as an exceptional Account Manager, Customer Success Manager or Relationship Manager, by joining our Account Management Course. Designed to equip you with the skills, behaviours, and techniques to capitalise on the accounts you manage.
Our Account Management Training Course takes an in-depth look at building long-lasting relationships with existing clients. This not only increases their retention rate but also encourages them to spend more with you and opens new opportunities for cross and up-selling.
What sets us apart from the competition is our formal endorsement by the Institute of Sales Management (ISM). Our course is an industry-recognised benchmark for high-quality sales training programmes. Upon completion of our training, you will receive a "Key Account Professional" certificate from the ISM, which highlights your professional expertise and credibility.
In addition, our course is CPD Certified (Continuing Professional Development), ensuring that you receive a CPD Account Management Certification at no extra cost. This certification ensures your continuous development as an Account Manager and sets you up for future success in the industry.
Don't miss this opportunity to upgrade your skill set as an Account Manager.
Who Will Benefit From Our Account Management Training Course?
Account managers
Key account managers
Relationship managers
Client relationship managers
Customer success managers
What Will You Gain From The Course?
Understand what it takes to move from supplier to trusted advisor and partner status with your clients
How to create a toolkit of relationship building skills and techniques
How to run an account review meeting with your clients
How to establish your objectives for each of the accounts that you manage
How to calculate the potential of each account
Working out a relationship and communications plan for each of your accounts
Account planning – devising a revenue generation plan for each client
How to create a multi-level influencing strategy for other areas of their business
Account Management Training Agenda
Introduction & Objectives
Account Management – What Does It Take To Succeed?
What's the definition of account management within your business?
What's your role as an account manager?
The skills, knowledge and behaviours you need to be successful
Account Analysis & Prioritising – Who & What Comes First?
Maximising business opportunities – how to research, gather intelligence and analyse your clients for revenue potential
Investment versus return – work out who to spend your time on and what the pay-off is
SWOT analysis on your client accounts – strengths, weaknesses, opportunities and threats
Planning Your Account Strategy
Creating your hit list based on account potential
How to develop an account over the long-term
Setting goals for each account – short, medium & long term
Creating an account "touch point" strategy – face to face, telephone, email, social media
Managing The Relationship
Account mapping – how to create the structure of each account – decision makers, influencers etc
How to structure and run an account review meeting
Influencing multi-level contacts of an account
From Supplier To Partner
Understanding the transition from supplier to partner status
The Trusted Advisor – how to add value over and above what you sell
Managing the "in-between time" – how to stay in contact without bugging your clients
Close & Actions
Reviews From Previous Attendees

Feedback From The Last 88 Sales Professionals Who Attended This Course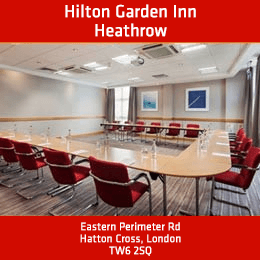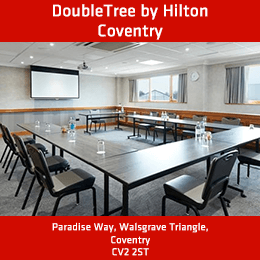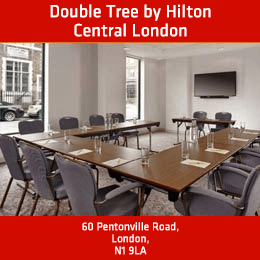 The course fees are £295 + vat.
The Account Management Course is a formally endorsed qualification by the ISM and is also CPD Certified.
Upon attending the course you will receive the "Key Account Professional" certificate from the ISM and a CPD certificate.
Start/Finish Times
Start: 9.30am
Finish: 4.30 – 5.00pm
Included Within The Registration Fee:
Course manual
Course materials
Buffet lunch
Servings of tea and coffee throughout the day
ISM "Key Account Professional" certificate & CPD certificate
Unlimited email and telephone support from your trainer after the course
Please click on BOOK NOW below to reserve your place. We will then confirm the booking through email and will send you the joining instructions and invoice.
On-Going Support After The Workshop
After we have delivered your programme we do not just shake hands and take your money. We like to offer you some ongoing support.
Included within the cost are the following unique support options that are available to you.

Account Management Training FAQ's
What is account management?
Account management is the process, activity and practice of providing your customers and clients with service, support and opportunities to increase the volume of orders that they make through cross-selling, up-selling and by retaining their custom. Ultimately it's about the account manager maximising the profitability from the accounts that they manage.
Our training looks at how to build long term customer relationships so your existing clients will stay with you for longer, spend more with you and are open to cross and up-selling opportunities which are "sold in" through the excellent relationships that you have with them.
Our 1-day Account Management Programme is a highly participative workshop, which will combine short trainer engagement, facilitation, individual and group activity to encourage ideas and actions for implementation in the workplace.
The course will also help you to conduct a competency assessment on your current account management skillset, which will involve evaluating your sales ability, approach to account planning and problem-solving skills.
You will be asked to identify how readily clients talk with you about their issues, how often they provide you with feedback and whether they have relationships with your competitors – which will enable you to identify how well you are performing in your role and against the essential criteria for a successful account manager.
What are the skills of a successful account manager?
Whether you are new to an account management role or are an experienced sales professional, it is important that you can influence the client and your own organisation to drive actions that are mutually beneficial to both parties.
Here are some skills you need to be a successful account manager:
An understanding of the difference between selling and account management
Relationship building skills
Strong verbal and non-verbal communication skills
Influencing skills
Strong product/service and industry knowledge
Personal organisation
Time and diary management skills
Strong questioning skills
Active listening skills
Presentation skills
Objection handling skills
Closing skills
Authenticity
You will know if you are successful at managing your accounts if the client seeks your advice on a range of issues (not just those linked to your business relationship) and if they incorporate your feedback into the decisions they make – as this shows they trust you and respect your opinion.
Clients will be open to your ideas and suggestions and will recommend you to others, enabling you to maximise the potential of the account and gain referrals to other decision makers to further embed yourself within the business.
How is account management different to selling?
Whilst most sales activity is about bringing new clients onboard and closing new business, account management is more about maximising the monetary value of existing clients and securing repeat business from people who know and trust you/your company.
Account managers often work with a set number of clients at any one time and may be responsible for managing clients within a set region/territory, industry, or value. These clients will likely have had a relationship with the company for several years and will be seen by the company as a long-term account.
Account management requires you to grow and develop a client account, ensuring that the client not only continues to spend with you year on year but that they are also open to purchasing other products and services from you outside of what they have originally bought from you.
To be truly effective as an account manager, you need to have a solid understanding of the different personality types of your clients so that you can identify how best to communicate with and influence each decision maker within the account.
You will need to understand the different communication styles (including conceptual, social, direct, and analytical) and approaches to influencing in order to grow and develop an account over the long term.
I need to farm accounts. Will this course be suitable?
From new salespeople to strategic account managers, it is vital that you have a structured plan for how you will farm your accounts.
When creating an account plan you need to be focused on gathering, assessing and analysis the facts of the organisation itself and their situation within their own marketplace.
This course covers a wide range of account planning tools, including performance vs potential analysis, quality indexing, SWOT analysis and SMART objectives and milestones.
The training will also provide an opportunity for you to evaluate your current accounts and identify how they are currently being managed, areas for improvement and develop an account plan for each.
The workshop will provide you with advice and support on how to move from a supplier to a trusted advisor, to secure and maintain a long-standing partnership with each client.
Will I receive an account management certification?
The course is a formally endorsed qualification by the Institute of Sales Management and the Continuous Professional Development certification service.
Upon attending the course, you will receive 2 certificates, including the "Key Account Professional" certificate from the ISM and a CPD Certificate at no extra cost.
More Open Sales Courses
Here are some more open courses that we run throughout the UK.
Our most popular venues are London, Manchester and Coventry.
---
Improve Your Account Management Skills With Some Of Our Popular And Relevant Blogs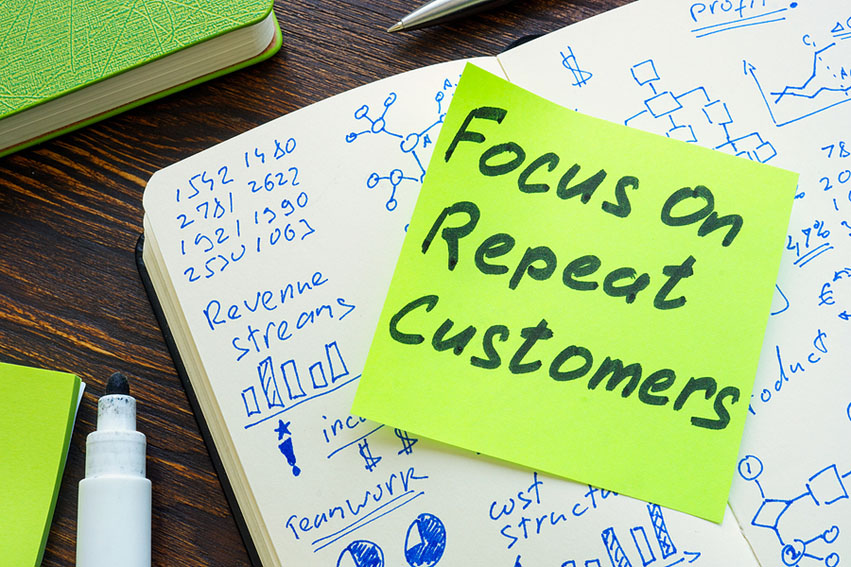 Don't you just love it when one of your customers places a follow-up order? How about when you get...