Home » About Us » Clients & Case Studies
Our consultants and trainers have worked with a variety
of clients, covering a wide range of different industries
Our consultants and trainers have worked with a variety
of clients, covering a wide range of different industries
Credibility and trust are two important factors when selecting an external Sales Training partner as you will want to know that you are in safe hands.
From multi-nationals through to the small business, no matter what your industry, size or complexity is, we have delivered training to over 9,000 different organisations and 250,000 staff.
---
Clients

---
Industry Specific
Click on your industry below for a selection of clients who we work with:
Advertising, Marketing & Media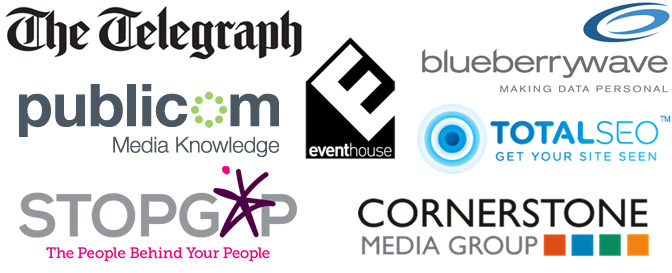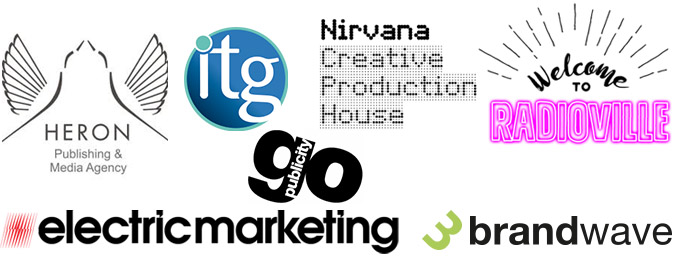 Automotive & Commercial Vehicles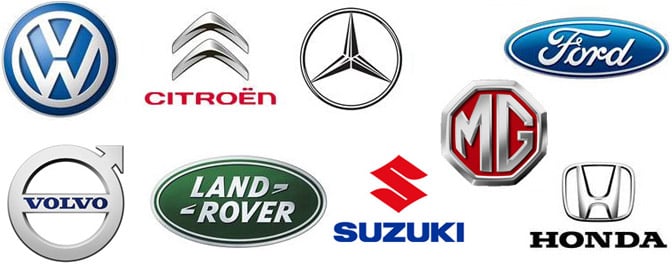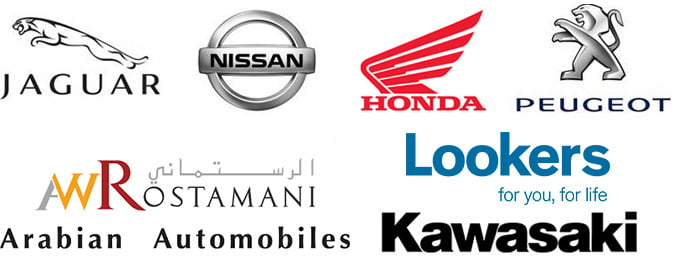 Charities & Non-Profit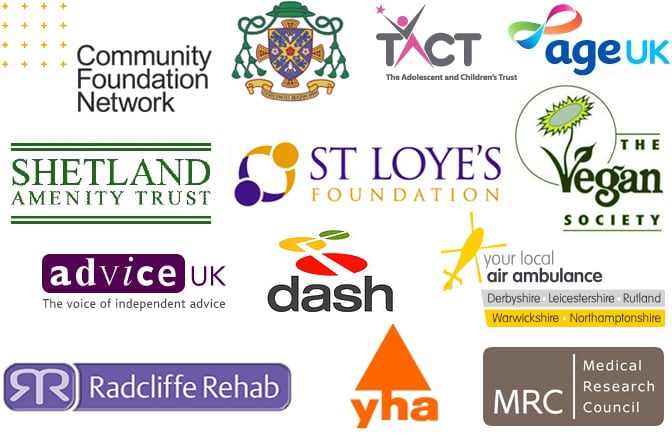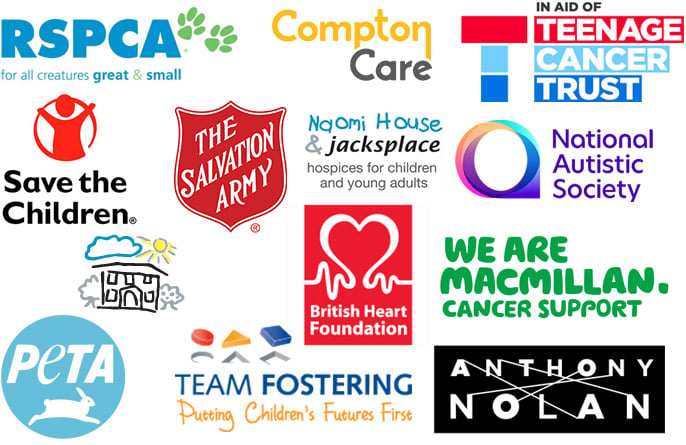 Education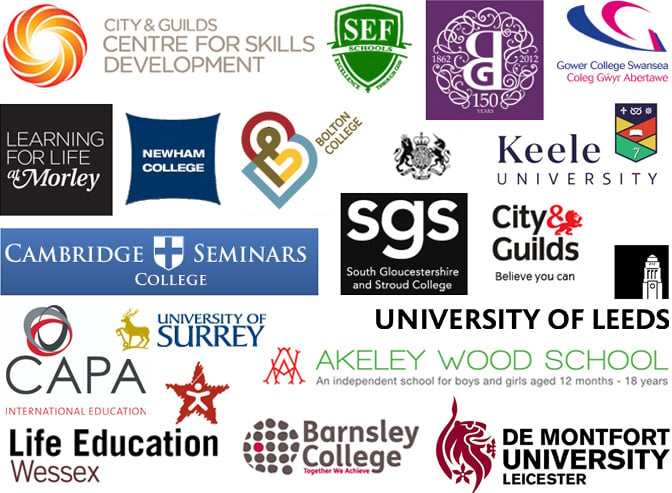 Engineering, Manufacturing & Installation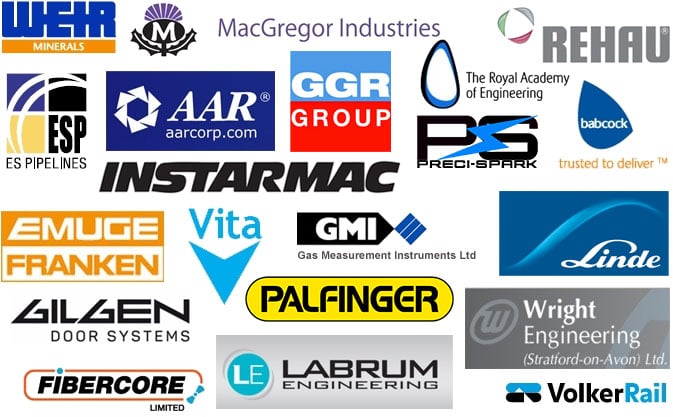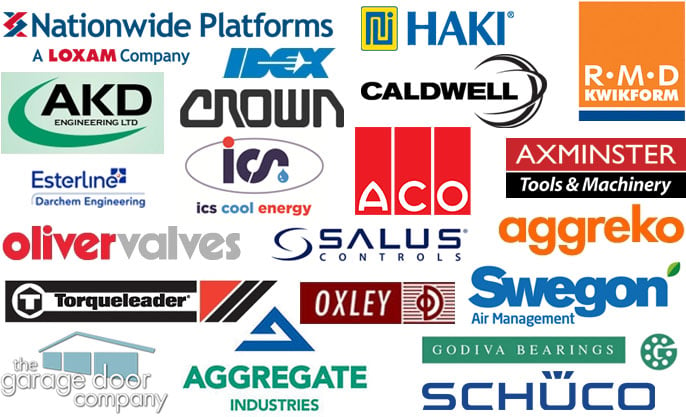 Financial Services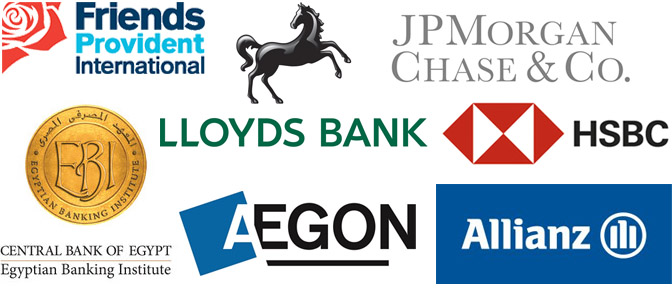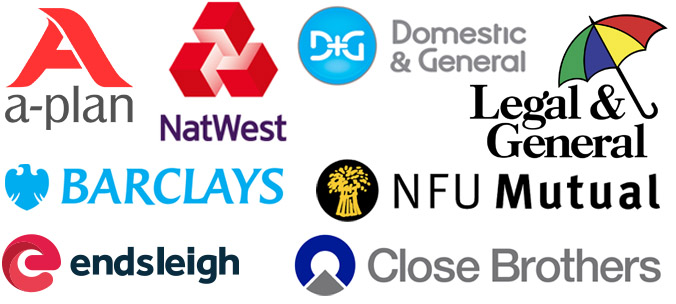 Food & Drink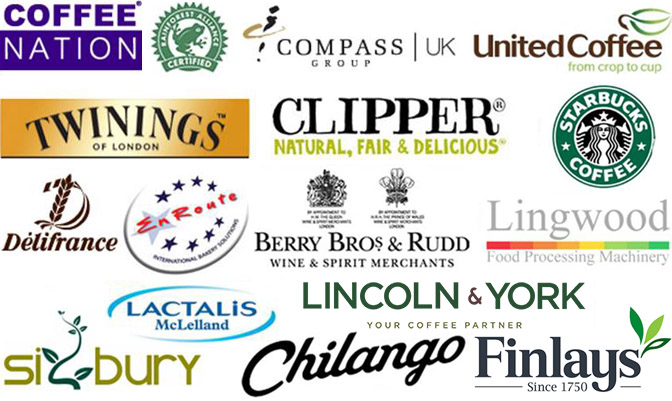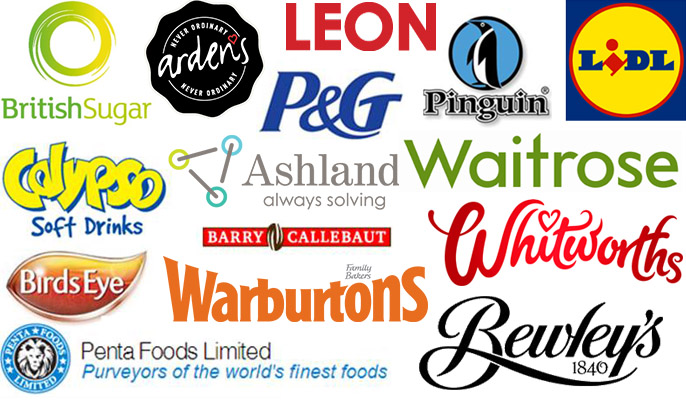 Healthcare & Medical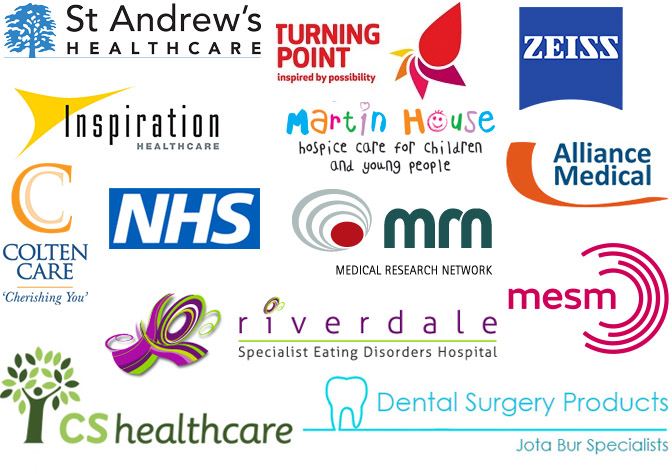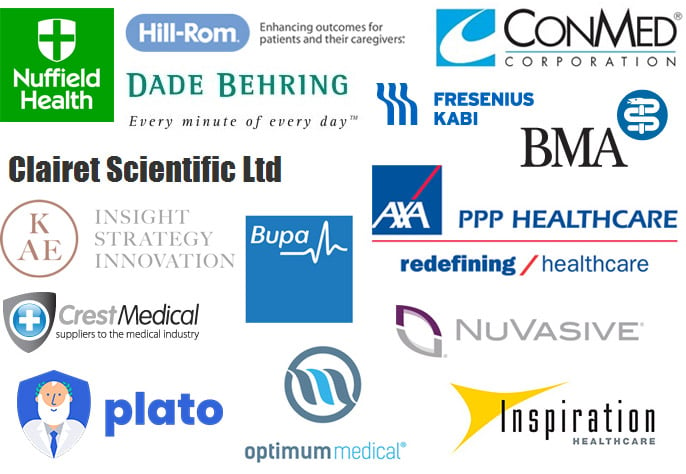 Hotel, Leisure & Tourism


IT & Software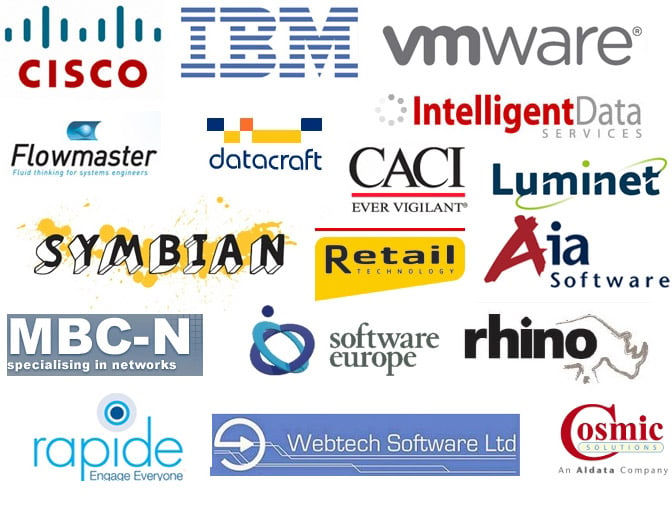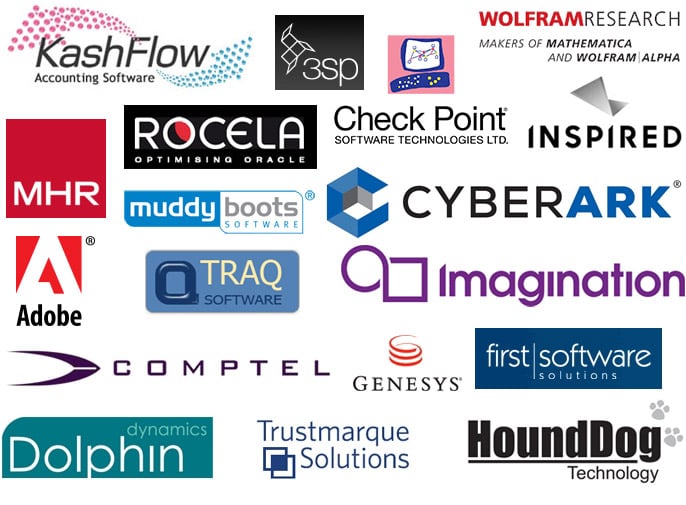 Logistics


Pharma, Bio & Chem


Professional Services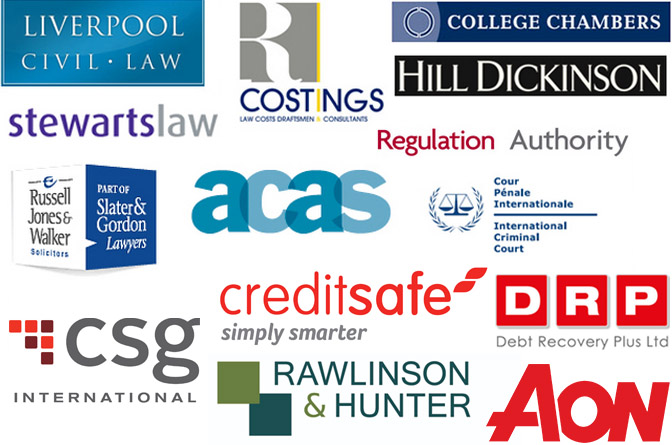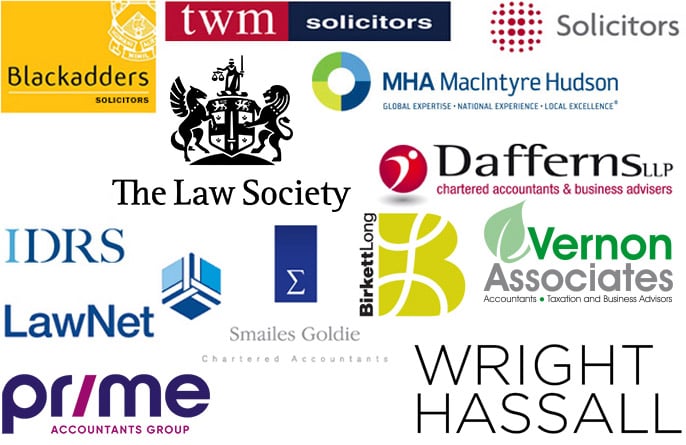 Property Development & Management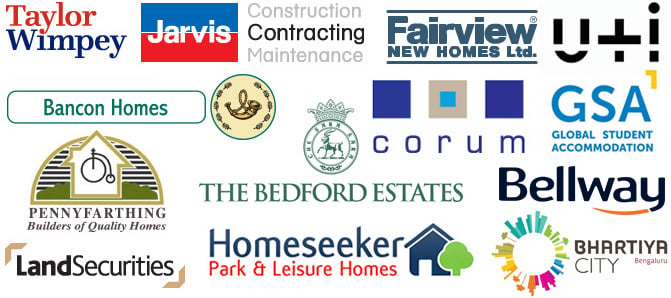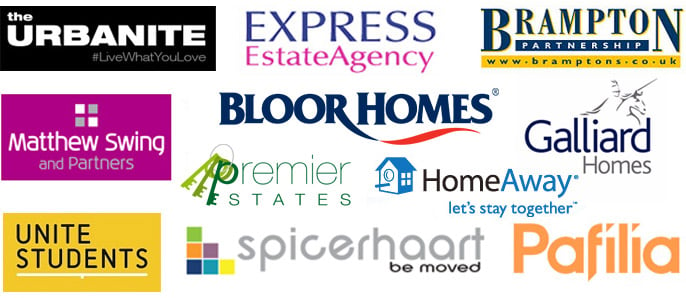 Public Sector & Local Government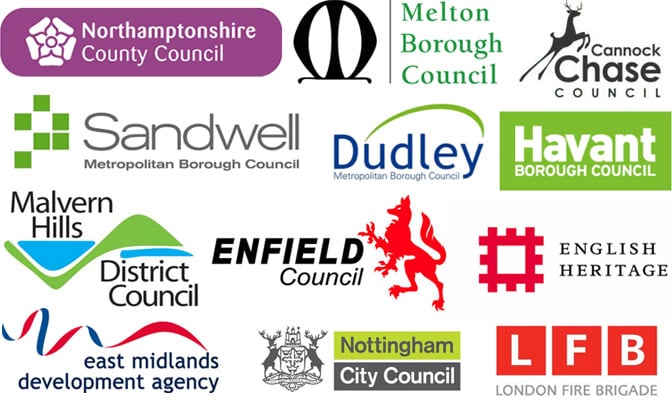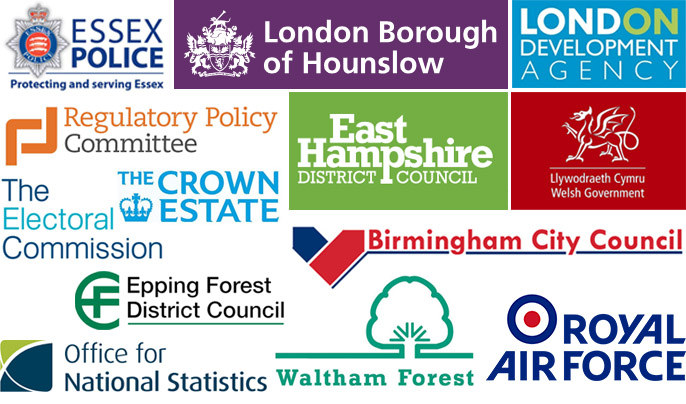 Retail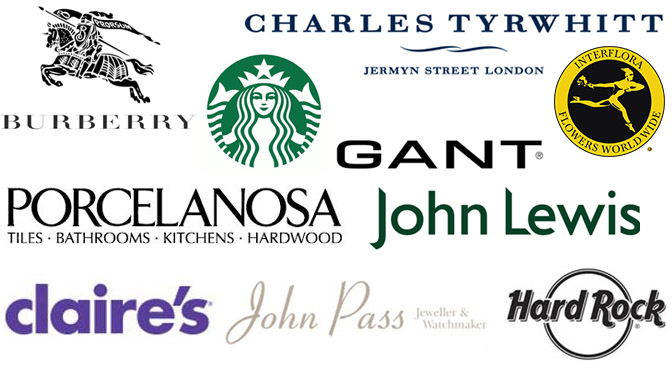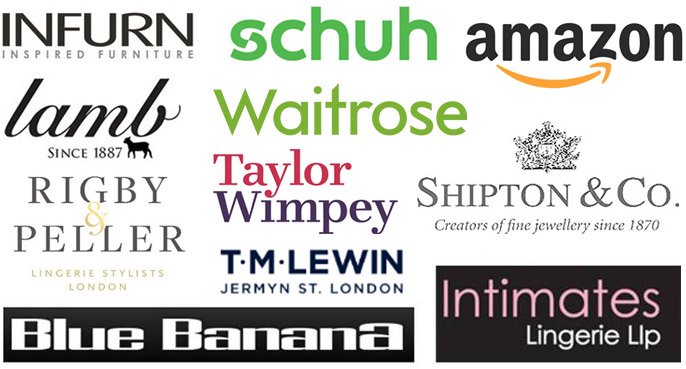 Travel & Transportation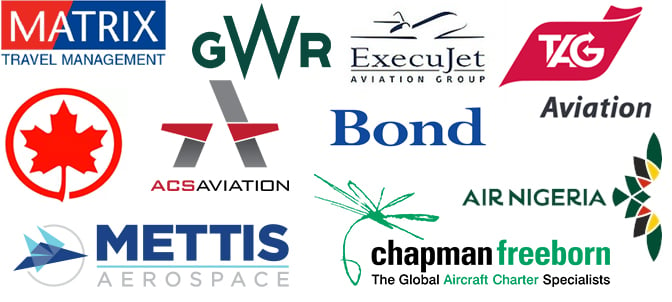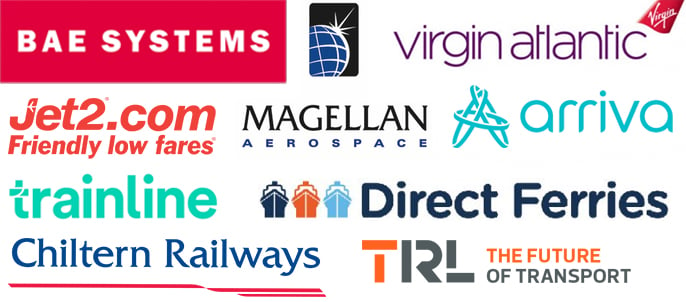 ---
Case Studies
Here are

some examples

of the sales training
solutions that we have delivered for our clients
Here are

some examples

of the sales training solutions that we have delivered for our clients
Click below for some examples
Business To Business

Consultative Selling & Solutions Based Training
The Client
VMware, the global leader in virtualisation and cloud infrastructure, delivers customer-proven solutions that accelerate IT by reducing complexity and enabling more flexible, agile service delivery. VMware enables enterprises to adopt a cloud model that addresses their unique business challenges. VMware's approach accelerates the transition to cloud computing while preserving existing investments and improving security and control. With more than 500,000 customers and 55,000 partners, VMware solutions help organisations of all sizes lower costs, increase business agility and ensure freedom of choice.
The Need
As many of the products and services are solution based, a need was identified to train the sales team in consultative selling skills. The sales teams needed to be able to conduct a thorough fact find and then match the needs and wants of their prospects to the solutions that they provided. Building the value was seen as a critical skill that needed to be improved as well.
The Solution
MTD designed and delivered a series of workshops that focused on "pulling out" information from their prospects and clients so that the sales team had all of the relevant background, needs, wants and information that would enable them to create innovative solutions for them. Once the solutions were identified the training focused on building the value of those solutions so that comparisons were not made to just price but instead the benefits and the value that the prospect would receive directly from the products and services themselves and all of the other added extras of using a trusted brand.
The Feedback
"It was very practical and completely hit the mark in terms of the content"
"The training was excellent. It was very practical and completely hit the mark in terms of the content. The exercises and the case studies were very real and we could all apply the learning to the situations that we face."
Amanda Cook, Trainer & Consultant at VMWare
---

Modular Sales Effectiveness Programme
The Client
Aggreko plc is the global leader in the rental of power and temperature control. They help companies increase profits by creating opportunities, solving problems and reducing risk using their unique network of global locations, equipment and technical services.
With 100 locations in 29 countries Aggreko offer 24/7 services to companies across a variety of industries.
The Need
Aggreko were looking for a provider to design and deliver an on-going Sales Effectiveness Programme for their team of 45 Sales Engineers and Account Managers. Aggreko were not looking for a "one size fits all" approach. Instead they were looking for a provider that could provide core selling skills best practices but at the same cater for individual requirements and nuances within the different sectors they operated in.
The Solution
MTD designed an on-going programme of 1-day workshops delivered over a 6 month period for each of their teams. We started by benchmarking all of their sales people against the sales process that we created for them. The sales process included an acronym so that all of the Sales Engineers could remember and adhere to its component parts. There were a number of resources and tools that we created around the process to ensure that it "stuck" and was used. The training was very practical and case study specific due to the nature of the solutions that they offered and was mainly focused on soft skills and process because they already had a high level of technical ability and knowledge.
Because the programme had such a positive impact MTD were chosen to deliver a customer service excellence programme for 220 service engineers so that they were providing the best possible service to the client after the business was won and how to spot additional opportunities based upon the needs of the client.
The Feedback
"Delivers. That is one word that sums up MTD."
"Delivers! That is the one word that sums up MTD. On time, beyond expectations, at short notice and without fail. Challenging our thinking and working as a business partner who wants our business to succeed. Someone you can bounce ideas around with and who isn't afraid to give ideas and suggestions."
Carrie Foster, Learning & Development Manager
---

Core Modules & Elective Training Workshops
The Client
Smith & McLaurin are one of the longest established manufacturing companies in labelling products. Still based in their original Scottish factory, they provide a complete range of products supported with innovative levels of service. Customers represent a vast range of sectors including retail, food processing, manufacturing, distribution and pharmaceutical industries.
Leading their field in supporting customers' evolving needs, their commercial focus has rapidly moved into the search for solutions to environmental imperatives. More important than ever, the need to guide and take the market forward into previously unknown territory is paramount. Environmental issues including manufacturing processes, the use of chemicals, transportation packaging and end of use disposal need to be accommodated.
Practical, economical and effective solutions have been developed that provide buyers with the best available current products, supported with continuous research into new materials and methods. Backed by total quality assurance and more than a century of experience Smith & McLaurin now lead the field in the ability to provide holistic environmentally effective solutions: positively different.
The Need
With an experienced sales team, used to working in supply situations that have become commoditised and singular in nature, the need to elevate the sales process to more consultative levels became clear.
The sale is now more complex in nature, demanding that core sales arguments be transmitted to key stakeholders in ways that enable their sourcing to contribute value to their wider needs, commercially, corporately and environmentally.
Sales people must move away from the commodity mindset, deal with different buying influencers and specifiers in major corporate accounts to create awareness and foster consultative relationships. The ability to differentiate, add recognisable value and compete effectively means that core sales and business development skills must be honed and applied with impact.
Further, the individual needs of each team member must be accommodated in ways that support the learning and development process whilst recognising and supplementing the value of their experience.
The Solution
In considering several potential providers, the senior management team sought a capable training organisation able to satisfy a wide range needs for helping move the company to another level. A key element was that the personality, experience, knowledge and ability of trainers would meet the robust demands of the task. Fundamental to this was that the provider understood the corporate needs and could demonstrate the ability and will to devise and deliver material that itself adds value to the process in a challenging yet supportive manner.
MTD and their Consultant Trainer Mike Clarkson met this challenge through the active application of the methods under discussion. Presenting their capability to the board of directors whilst demonstrating a clear understanding of how to apply the core skills needed, plus the willingness and flexibility to adapt led to their being chosen above all others for the job.
A core training programme having the flexibility to flow through the entire organisation at all levels was jointly devised, and the first stages of sales development were rapidly implemented.
Outcomes
Following on from the training there was a sustained increase in sales performance with significant improvements in closing ratios.
In particular, one major account was landed within 1 month of the training which could be traced back directly to a new technique that sales people were implementing from the training.
Confidence in the sales team was at an all time high and the whole company has been enjoying working with MTD as they continute to innovate and drive the environmental agenda with their customers.
"MTD really 'gelled' with my team and worked at a comfortable pace that we could all follow."
"MTD really 'gelled' with my team and worked at a comfortable pace that we could all follow. The programme have given me a great reminder of things I know, and some new ideas. Overall it 'joined-up' so many things to create a powerful set of new resources for my sales team."
Craig Monks, Sales Director
---

Sales Management Workshops
The Client
Bank of Scotland Merchant Services enables businesses to accept plastic cards as a means of payment throughout the UK . Working across a broad range of retail and commercial customers, they offer the most comprehensive and effective card-processing solution to its customers.
The Need
As part of its competitive repositioning, Bank of Scotland Merchant Services needed to reinforce and develop its existing sales function through the re-establishment of several new roles, including the key Sales Management function. Critically, the need for professional training to focus on the creation, motivation and leadership of high-performing sales teams was identified as a top priority.
The Solution
MTD designed and delivered a 2-day Sales Management Workshop that focused on applying the core skills of Team Leadership, Performance Management and Individual Coaching to the task of managing a diverse group of itinerant salespeople.
All delegates found the content, style and delivery of the workshop were of a very high standard. This enabled them to readily understand how they can meet challenging objectives through their sales teams. Some of their comments are:
"The course was excellent…"
"The course was excellent – MTD tailored it closely to the specific needs of our newly recruited sales management team. Sales management theory was delivered in an engaging and innovative way, setting the scene for the ultimate goal – providing the team with the practical tools to put the theory into practice. Our team are so much more confident now and we're now achieving the results that we wanted"
Phil Curtis, Managing Director & Vice President
---

Telephone Sales Workshop
The Client
Shropshire Tourism is a not for profit membership body that exists to promote the County of Shropshire as a visitor destination. Its work includes providing advice and support to all tourist based businesses in Shropshire , and attracting visitors to the county through advertising, promoting and marketing activities.
A number of Tourism Officers work within the organisation, whose roles include providing business advice and tourism services to members. Part of that role is to sell advertising space within the various publications that are used to promote the area. Traditionally this includes county and district brochures; the print runs of these brochures have significantly been reduced as more visitors choose their holidays and short breaks on line.
Shropshire Tourism also has a strong internet presence, which carries high quality information and booking facilities, supplementing and replacing the traditional paper-based material. This has been developed and is maintained by the organisation's own internet design team which delivers ground breaking standards of website production to members in a highly cost-effective package.
The Need
The organisation is part funded through the public purse and members' subscriptions. However, this funding does not meet its whole financial needs, and the majority of income has to be self-generated each year. Part of this income comes from advertising revenues and undertaking contract work.
In response to the changing needs of members, and to widen its scope of service provision, a new web design and hosting product has been developed to help members take advantage of the organisation's web design ability to obtain and maintain a high quality presence on the internet. This will attract high quality bookings from visitors to the county in an economical way, and compete with major commercial web sites providers on equal terms.
The challenge then is to market and sell the idea of web site design and hosting provided through Shropshire Tourism to its members. Whilst the team of officers had traditionally sold advertising space in brochures, they found it extremely difficult to get members interested in the new service, and sales were not being made.
It was decided that training in telephone sales was required. A key feature of this had to be that it didn't come across to members (or the officers) as a "hard-sell" exercise – more a consultation process aimed at advising members on the need to become more tuned into the fast evolving world of the internet and see the benefits of this as an effective marketing media for their business.
The Solution
Research of several potential training providers was undertaken to establish who would represent the best fit from those who had the experience and ability to work closely with the Shropshire Tourism team.
It was important that the trainer had a style that would match the people and the credibility to deliver a well-researched and bespoke solution. As a result, MTD were chosen to provide a day's training followed with regular coaching sessions to embed and drive the development of effective sales skills.
The programme was implemented over a three month period, taking the minimum time from the daily tasks yet allowing a clear focus on the key skills involved.
As the programme developed, the content and emphasis were adapted, and innovative methods were applied to encourage ownership and clear direction of the training content.
Outcomes
Importantly, all the delegates found the style and methods used were extremely helpful and pertinent to their jobs.
They were able to understand the key principles of a sales advisory style and were able to apply them readily to the task.
Universally they reported that the training was helpful to their jobs, relevant to their needs, presented at the right pace and pitched at the right level.
"The whole team has benefited significantly…"
"Without exception the entire team has benefited significantly from the supportive training you have given and all of them have seen a marked improvement in their own personal individual sales skills and techniques. Of equal importance to me was to ensure that the approach taken was complementary to our own company and ethos and the style of training recognised the individual personalities and strengths and weaknesses of the team – I have to say that on all counts you were spot on."
Simon McCloy, Chief Executive
---

Consultative Selling Workshop
The Client
Aspire Business Solutions are the business arm of Loughborough College.
ABS was set up to sell and offer services that the college can offer to businesses through "Aspire Business Solutions". These include Foreign Languages for business, Distance Learning, E-Learning and Management Training.
The Need
Whilst the sales staff had excellent product knowledge they did not know how to make cold calls and conduct follow up meetings with their clients to ultimately "close" more business.
The Solution
A 1-day consultative selling course was designed that was delivered to their sales team.
It focused on generating leads through the telephone, how to understand and implement the sales process and how to overcome objections and close more clients.
"Mark did an excellent job at pitching at
the right level to meet everyone's needs…"
"We had a very productive training course. We had a broad range of sales experiences in the group & Mark did an excellent job of pitching at the right level to meet everyone's needs. We enjoyed the informal style of presentation & found the group work interesting, useful & fun. Our training event was very interactive and has made an immediate impact on our sales team. We have made significant changes to our sales processes and techniques as a result of the training and we are anticipating an increase in our business as a result. I am happy to recommend MTD to any organisation wishing to increase their sales successes and should we need further sales training I'll be coming back to you"
Ian Wright, Commercial Services Manager
Business To Consumer

Sales Executive & Sales Manager Development Programme
The Client
Taylor Wimpey are one of the largest house builders in the UK, operating from 24 regional offices across England, Scotland and Wales. Taylor Wimpey aim to be the residential developer of choice for customers, employees, communities and shareholders.
The Need
Although already successful Taylor Wimpey identified that the quality of their sales management would be a vital factor in continuing as one of the best performing house-builders in the UK. Sales Managers within the business have many responsibilities including the selection and recruitment of Sales Executives, their induction, coaching and day to day management along with the responsibility for delivering sales results for the business.
There was also a need to upskill their 600+ sales executives to improve the sales performance of their plots and developments.
The Solution
We designed a training programme that covered:
Personal Management Styles
Questioning /Listening Skills
Coaching And Feedback Skills
The Taylor Wimpey Induction Process
The Taylor Wimpey Recruitment Road-Map And Selection Process
The Taylor Wimpey Sales Process
How To Manage Difficult Situations
We also created the Taylor Wimpey 7 Stages Sales Process which sales executives were to follow to achieve consistence results.
Outcomes
Each of the business units experienced uplifts in sales performance and confidence.
"The work MTD carried out was second to none, and I would have
no hesitation in recommending them."
"MTD have provided all of our training for Sales Managers and Sales Executives. The feedback has been fantastic and we are starting to see the benefits manifest themselves out in the Business Units. The work they carried out was second to none, and I would have no hesitation in recommending them."
K Belsham, UK Sales & Marketing Director
---

Modular Sales Effectiveness Programme
The Client
Since their foundation in 1986, The Holiday Place Plc has built a reputation for offering a quality, personalised service and superb value for money for their customers. They are a specialist Tour Operator providing holidays for the discerning traveller to a diverse range of great value hotels & resorts in some of the world's most exotic locations.
The Need
The Holiday Place wanted their telephone staff to be able to close more deals and up and cross sell a wide range of products and services. With a view to being the No 1 Tour Operator within the UK they called MTD in to design and deliver an on-going sales training programme for their staff.
The Solution
We designed a 3 module sales training programme for all of their reservation's staff that included:
Module 1
– Relationship Building Skills and Questioning Methodologies.
Module 2
– Proposing specific solutions to the Customer, and securing their commitment (Closing Skills)
Module 3
– Effective Negotiation and Problem Solving Skills.
We also ran a series of sales coaching workshops for their Team Leaders so that they could get the best from every member of their team after we had conducted the training
"We now have a sales team that closes 50% more enquiries than previously…"
"I would like to thank MTD Sales Training for their excellent training programme. Our telephone sales force underwent a training programme in sales closing and cross selling techniques. The three key modules were, relationship building, sales closing skills and effective negotiation.
The results were astounding; we now have a sales team that closes 50% more enquiries than previously. The conversion rate from lead to sales has more than doubled, and with certain products even quadrupled. The profit per sale has increased by over 15%.
The benefits were not only evident in the sales to our customers but also the relationships between the staff and B2B relationships with our suppliers were improved considerably.
All in all, the entire programme was a great success with the results being a happy and extremely motivated work force and a substantial increase on our bottom line"
Raj Shah, Managing Director
---
Sales Management
The Client
The Egyptian Banking Institute (EBI), the training arm of the Central Bank of Egypt provides banking, financial and monetary training to Egypt's banking professionals. As part of its goals EBI considers program development and improvement as a critical activity to its success. As such, the Institute's core programming in banking and financial disciplines is augmented with an ever increasing demand for management, human resources, and "soft" skills training and development.
The Need
As part of its sales training and development strategy EBI was seeking a recognised sales training partner who could 'deliver'. This meant providing a 2-day robust sales manager training course which would be attended by individuals from a variety of banking and financial roles, with sales management responsibility.
The Solution
MTD designed and delivered a 2-day sales management workshop that focused on applying the skills and behaviours of sales management and sales leadership, setting sales targets and goals, with performance management technique to generate improved individual and sales team results.
As a result of a successful pilot, a second workshop was quickly organised and successfully delivered, with high commitment from delegates and individual action plans developed, acting as a self coaching checklist on their return to work.
The sales manager workshop has now been integrated into the Institute's on-going training curriculum.
The Feedback
"We really appreciated the time and dedication shown by MTD…"
"I would like to express my appreciation for the Sales Management Programme MTD Sales Training delivered for us. Our trainer was brilliant and it was our great pleasure to have such proactive trainer who extended significant constructive input to the participants during the training sessions.
We really appreciated the time and dedication shown by MTD, especially from your Training Manager who put in a great deal of effort to coordinate the training and ensure that the programme ran smoothly and was successful.
We hope this training programme will pave the way for future cooperation between our two companies."
Zeinab Abdel Razek, Head of International Cooperation
---

Telephone Selling Masterclass
The Client
Started in 1996, Just Go are a business offering the best value coaching holidays in the U.K. and Europe many of their clients come back year after year. The imminent delivery of brochures to customers prompted them to get in touch with MTD
The Need
The coach holiday company wanted their telephone staff to both maximize the call and ensure they gave staff the best experience coupled with the inclusion of "added sales" in the form of optional excursions, travel insurances etc
The Solution
Firstly we contacted the business as mystery telephone shoppers to identify how the leads were handled currently.
From our findings we developed a one day programme to enhance the skills of the team both in handling up enquiries and identifying needs along with ensuring clients were fully aware of all options before they went on holiday.
The sessions focused on questioning skills and generating interest in the add on areas.
"Our insurance sales have rocketed…"
"From our point of view all of the directors, management and staff found the sessions to be very professional, highly entertaining and enormously productive. Our insurance sales have rocketed and the reservations staff have quickly adapted to a new way of speaking to clients"
From the Directors of Just Go
Retail Sales Training

Showroom Sales Skills Programme
The Client
Porcelanosa Group, founded in 1972, is Europe 's leading ceramic tile, bathroom and kitchen manufacturers offering a wide range of products including showers, bathroom suites, whirlpool baths, floor and wall tiles and bathroom accessories
Porcelanosa has operated in the UK for almost twenty years, and over the last three years has invested over £50million in an expansion of its showroom and distribution network across the country.
This expansion has naturally led to the employment of more sales people across the UK in order to provide Porcelanosa customers with the highest standards of attention and service commensurate with the company's products and philosophy.
The Need
To meet the demands of growth whilst offering a consistent and recognisable approach to advising customers and maximising sales results the need to promote and maintain high standards of Professional Showroom Sales Skills was evident across each of the operating companies.
Industry leading standards of performance were required from all sales personnel, including showroom managers and staff. These standards would have to be supported with high degrees of sales skills and knowledge so that consistency and effectiveness would be achieved through strongly motivated and professional sales people.
The Solution
Amongst others, MTD were invited to explore potential training solutions to satisfy these needs. Drawing on their extensive experience in retail sales; considerable time and energy was invested in researching the customer experience, the knowledge and skill base of the people, and their current sales approaches.
Informed by this research a pilot Showroom Sales Skills Workshop was devised which was attended by representatives from all levels of the business.
The outcomes were very positive as the workshop focused on the crucial knowledge and skill areas in a way that engaged and motivated delegates to consistently build strong and profitable customer relationships. Coupled with the engaging and practical style of MTD's workshop leader, the MTD solution was unanimously selected.
To ensure maximum impact, final workshop design was further enhanced through face to face interviews with staff at a variety of locations. This enabled MTD to deeply appreciate the situation at the critical customer interface, fine-tune the workshop and maximise its value. Small, yet highly significant adjustments were included that ensured total relevance and efficacy of the programme. To provide the closest possible focus a range of 33 skill competencies in seven groups were identified and measured as a start point for the workshops.
The challenge now was to implement the package across the whole of the UK in the shortest possible time. A full schedule to roll out the workshops to 160 people from 26 locations was drawn up between Porcelanosa and MTD which was immediately implemented. The complete UK and Ireland programme was delivered at key sites over an eight week period.
The Outcomes
Delegates found the training was stimulating, inspirational and practical. They were able to absorb and utilise the material in ways that helped them develop their skills, abilities and confidence; this meant more success in dealing with customers!
Results included some delegates immediately increasing their sales figures by over 60%, an increase in conversions and a much improved approach to managing the elongated sales process.
Delegates found the content, style and delivery of the workshop were of a very high standard. This enabled them to readily understand how they can meet their objectives.
"Engaging, fun and easy to follow…"
"MTD were extremely helpful. They knew how to train the ability to pitch to all different ages and backgrounds within our showrooms. The programme was engaging, fun and easy to follow. Our showrooms immediately saw an uplift in sales following the training and we are eager to keep the momentum going via the showroom managers"
On behalf of the Porcelanosa Team
---

District Sales Manager Programme
The Need
Claire's Accessories identified the requirement for all of their District Sales Managers across 350 locations in the UK to be able to coach and develop their Branch Managers to improve sales in each of their stores.
A program was required to train and develop their District Sales Managers in the art of coaching and staff development.
The Solution
A 2 day "Coaching For Managers" programme was designed and delivered that covered coaching models, learning styles, management styles, body language, tonality, inflection, how to conduct one to ones and how to deal with under-performers and over-achievers. These courses were delivered over an 8 month period.
Outcomes
Now all of their branch managers throughout their stores nationwide are performing at a much higher sales level due to the enhancement in their personal and professional development.
"Just a brilliant, engaging experience…"
"Working with MTD was just a brilliant, engaging experience. The workshops were practical and focused on providing our District Sales Managers with the skills to be in turn, able to coach their Branch Managers. They really listened to what we needed and over-delivered on the promises. Would highlight recommend MTD without hesitation they did a fantastic job"
Gillian Ince, Head of Learning & Development
---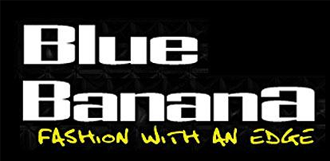 Retail Sales Skills & Store Manager Train The Trainer
The Client
Blue Banana operate a chain of retail stores specialising in supplying a range of alternative clothing and services with appeal to late teens and early twenties, Blue Banana brings modern diversity coupled with real professionalism to the high streets and malls of Britain . The blending of bold marketing and effective retail skills is the key to success for the group, whose high street presence is complemented by a strong internet presence.
The Need
With many young graduates employed in senior managerial and supervisory roles, the company benefits from their enthusiasm and energy. This gels with its target customers, but can be short on specific sales and management skills, leaving opportunities unmet and limiting staff and business potential.
Blue Banana's Managing Director wanted to see a much higher of level retail sales and management skills applied in the business, and sought a training provider that could both appreciate the uniqueness of the situation and quickly deliver an effective intervention. It was critical that the provider could relate to the kind of people in the business, and present quality material that would challenge and empower delegates to deliver better and more consistent performance.
The Solution
We were immediately able to appreciate the requirements of Blue Banana due to our own extensive retail and commercial experience. A tailored two-day programme was designed to focus on both aspects of the need, and which could be delivered in a way that engaged the delegates with its value and style.
With our practical and engaging manner, our trainers were quickly able to connect with the delegates. Our workshops inspired them with a number of relevant and intriguing models and techniques illustrated by examples from our own experience.
Crucially, an agreed 'Expectation Regime' was initiated that facilitated learning and practical application by delegates that they could apply with their own personal style for maximum impact.
Outcomes
At a time when retail store sales are in decline, the results of the training were outstanding.
"Sales are up in all stores, with most
showing double figure growth year on year
– one of them is up by a massive 25%!"
"The training has managed to empower our people in a way that has boosted confidence and overall abilities across the team. Our expansion programme can be pursued with confidence, and standards throughout the company are being pushed upward, supported by the professionalism, energy and enthusiasm that is now on tap across the company. Sales are up in all stores, with most showing double figure growth year on year – one of them is up by a massive 25%!"
Managing Director, Blue Banana
---

Car Dealership Best Practices
The Client
Worcester Car Sales Ltd is a holding company for "T Wall Garages" (a leading Ford and Vauxhall dealership) and "Clarkes of Kidderminster" (a locally renowned Seat, Kia and Suzuki dealership) – both dealerships are privately owned as a family run business that has been serving members of the local community since 1953.
The Need
Worcester Car Sales had reached a stage whereby they felt the company would benefit from their entire workforce receiving professional sales training. The felt that their staff needed core skills training in the following areas:
Telephone skills and techniques for both inbound and outbound calls,
Communication skills training for email, SMS and live chat with customers
A recap of general sales training techniques
A reinforcement of a key business message regarding updating customer records on their internal system to help build rapport offer a personal service to their customers
The Solution
We provided a training solution that was designed around their exact needs and requirements as discussed above. The course itself was delivered over 3 days and included all sales staff and senior managers.
The solution we provided was different to what they had experienced before, as it was designed:
Without the use of PowerPoint presentations and delivered within an interactive learning environment
In a much more conversational format compared to their traditional classroom 'Tell' format training
To challenge sales staffs current ways of thinking to make the experience much more customer centric
To tackle negative mindsets around speaking on the telephone and allowed staff to understand the experience they give customers when they use the telephone
To empower staff to provide feedback on what they would change if they were the owner of Worcester Car Sales Ltd
Feedback & Outcomes
The feedback from the training was positive and the further comments from the delegates suggested that they enjoyed the more conversational and less formal/classroom format for the delivery. Delegates found that the course was pitched at the right level, and relevant to the breadth and variety of job roles. Delegates were impressed by the trainer's style of presentation and found Paul to be very helpful and easy to connect with.
Each of the delegates also gave detailed feedback on the working environment and highlighted difficulties in their role, which the senior managers and directors will now be able to act upon to improve the overall motivation and satisfaction of their team.
"The training was delivered with a fresh approach
and in a relaxed but professional manner…"
"The training was delivered with a fresh approach and in a relaxed but professional manner by MTD and the feedback from the staff has been extremely positive. Paul must be a big asset to your training team, as nothing was too much trouble for him, and I appreciated the time your trainer spent with me beforehand; tailoring the course to suit our specific needs. I must also commend the service we received from your Training Team – everyone we dealt with was very friendly and helpful. When our company is looking for any further training you will be my first port of call."
Frances Sanders, Group Sales & Marketing Manager
---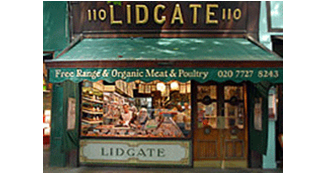 The Client
Lidgate's butchers is a prestigious establishment in London's fashionable Holland Park. A really unique business, Lidgate's has been in business for over 150 years, operating from the same site for over 100 years. The owner, David Lidgate is the fourth generation of his family to run the business and tutors his sons carefully in the long standing relationships they have with their suppliers as carefully as the art of butchery.
Lidgate's were an organic butcher before anyone else. Actually, Lidgate's stocked organic meat before there was any alternative and have never seen the reason to change. Quality is paramount. As a result, many of the celebrities in the area such as Richard Branson and Will Carling purchase their meat from this historic family business.
The Need
Customer Service is set at a Gold Standard in this business and our role was to support the staff in opening the range of products to the attention of the clientele. The expertise in the staff was really impressive. The key was how we tailor our approach to individual customers with unique needs and interests.
The Solution
We injected a "Selling through Service" programme that represented a win/win for the business and its customers. After careful consultation, we identified that many customers "stick to what they know." Therefore, we created the confidence and commitment in the team to explore customer tastes and talk through different cuts, cooking techniques and international cuisine that represented a "fit" for the customer's preferences, special occasions and favourite celebrity chefs!
Taking this customer-centric approach was a classic case of building rapport, asking intelligent and insightful questions to build engagement, interest and customer loyalty. With 150 years of business, our goal is to inject the skills and confidence to secure the next 150 years of success for Lidgate the Butchers.
Outcomes
As a dividend of the Team's commitment to try new skills with long standing customers, they have broadened the range of products that customers enjoy and used this success to support the independent organic farmers that supply their business. This has a compound effect in increased revenue at key seasonal times such as Christmas and Easter that just goes to show, if you look after your customers, your customers will look after you!
Online Sales Training
Examples
Here are some examples of the different types of formats we offer.
We will create a solution that is right for your sales people.
Motion Graphics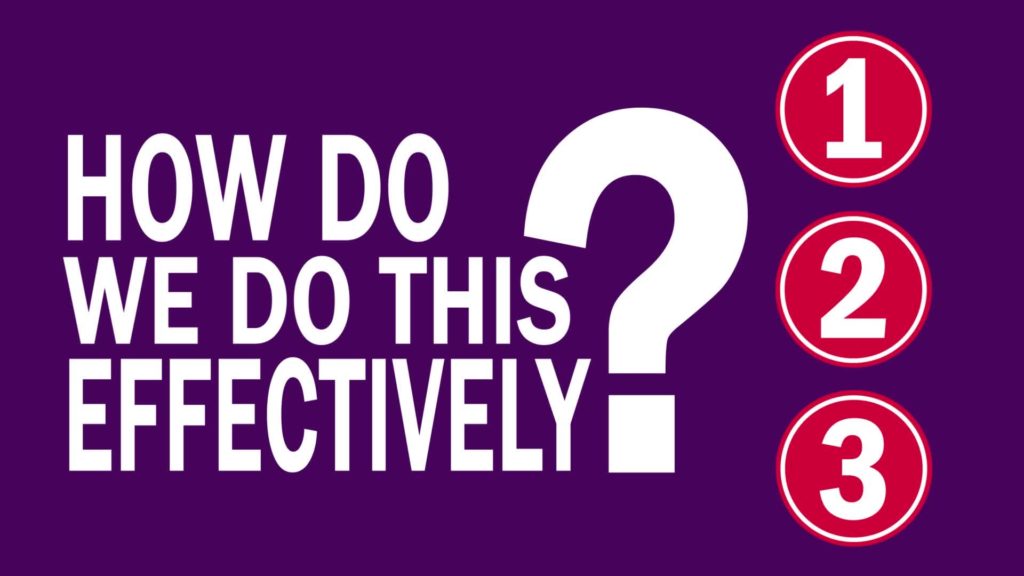 These sessions last approximately 60 to 120 seconds and are short and punchy.
They convey a focused message which is idea for reinforcement of key messages and for content libraries.
Key features include:
Voiceover selected to match your brand
Colours based on your requirements
Scripts can be written for you if the needs be
Specific project manager assigned
Personalised storyboarding
Fast turnaround
---
Presenter Led Sessions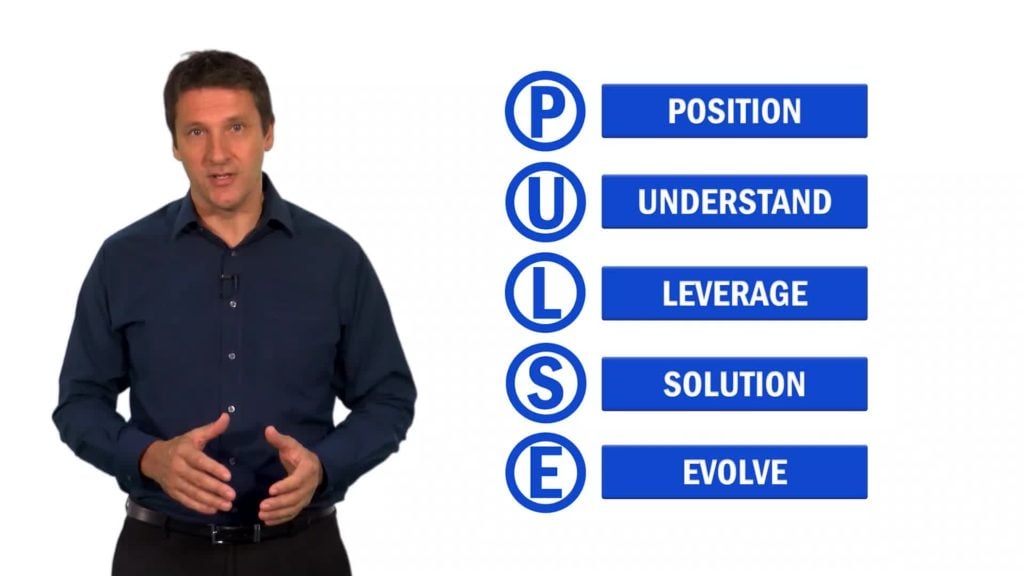 Choose from the existing presenter led sessions that we have developed or we can create them from scratch for you.
We have developed over 100 presenter led sales training sessions that last between 3 and 5 minutes.
You can use them as they are or we can brand them in your colours and logo.
Alternatively, we can use your existing sales training content and "microlearn" them or we can develop sessions based on your exact requirements and brief.
These sessions are ideal for "How to" in the moment learning and are all fully mobile and tablet enabled so they are ideal for sales people out in the field.
---
Animations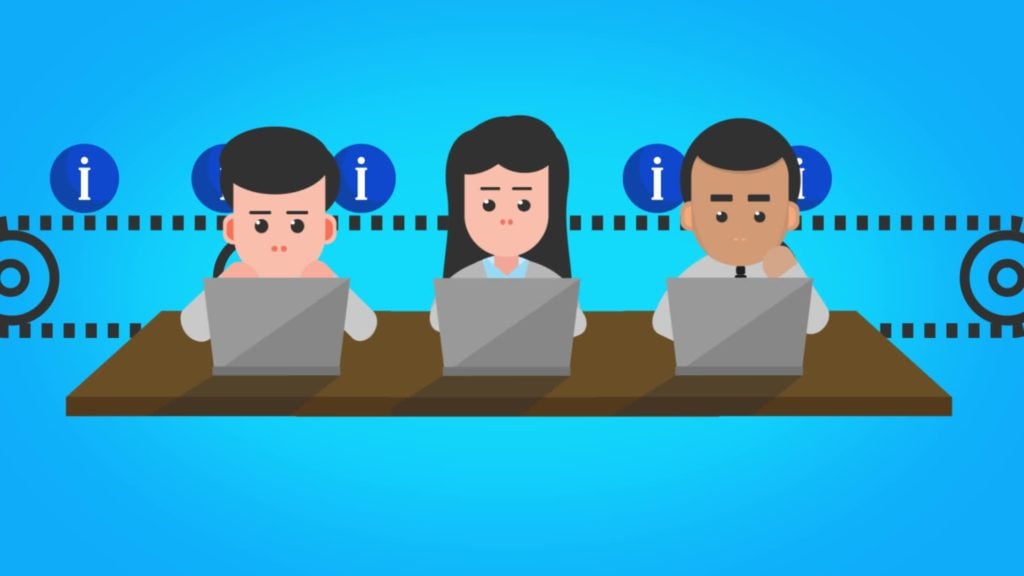 Animation sessions create something different and keep the viewer involved and entertained whilst they learn.
These normally last for a couple of minutes and are focused on 1 or 2 elements of development.
They are also very useful for explaining processes, topics, procedures, policies and instructions.
Our in-house team of developers will work with you to create a practical animated session that exceeds your expectations and ensures that your staff have high user engagement levels.
We can do as much of the heavy lifting as you like from script writing and storyboarding through to sourcing voiceovers and creating unique animated assets – the choice is yours!
---
Customised Online Sales Training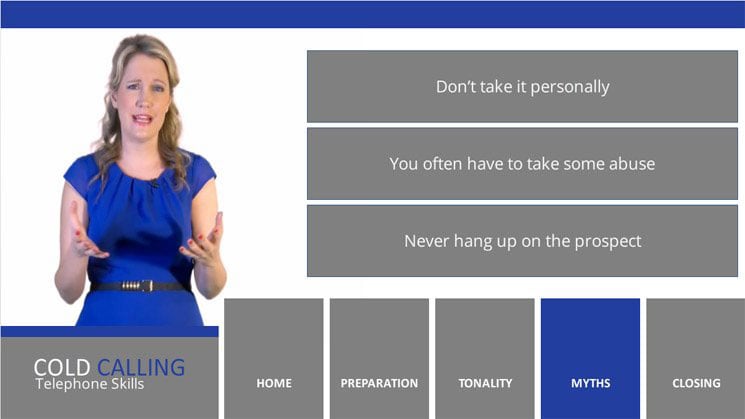 We can work with you to create customised content based around how you sell and what you sell.
This can be a combination of video, audio, animation, role plays and many other eLearning approaches that we use to captivate your sales people.
Some of the work we have competed range from 20 x 15 minute sessions through to 40 x 5 minute sessions. We're completely flexible and can cater to any design and structural requirements you may have.
All of our customised online solutions are designed to engage your staff.
We use quizzes, interactive role plays and assessments to keep their interest and to help them confirm their understanding.
We can design your online sessions using your colours, style and branding guidelines.
---
Online Sales Training Academies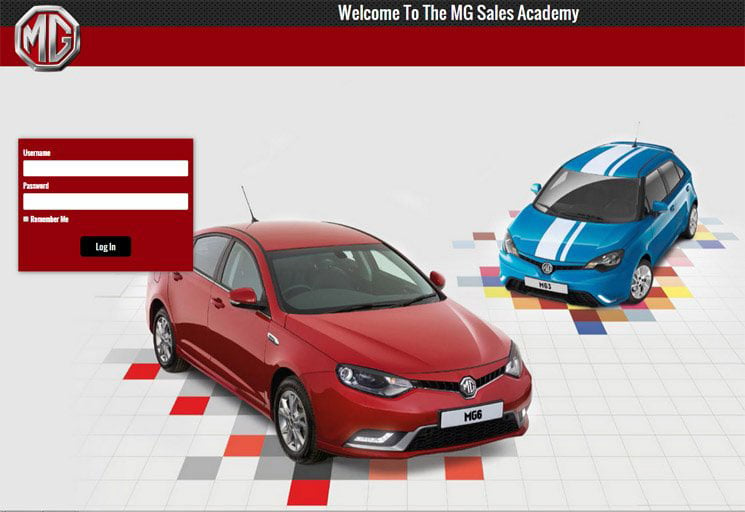 We have worked with scores of organisations to create their own branded sales academy.
This can consist of customised sessions that we have created specifically for them or by branding our own off-the-shelf online training sessions with their logo.
Some have a mixture of the two. In addition to this the academy can include audios, infographics, checklists, manuals – you name it! We've practically done it all!
---
Fully Blended Sales Programmes
If you want to mix and match a workshop based programme with online sessions then we have a great deal of experience with this.
The online sessions can complement the face to face training or they can be used to help to embed the learning back in the workplace.
---
Mobile Only Courses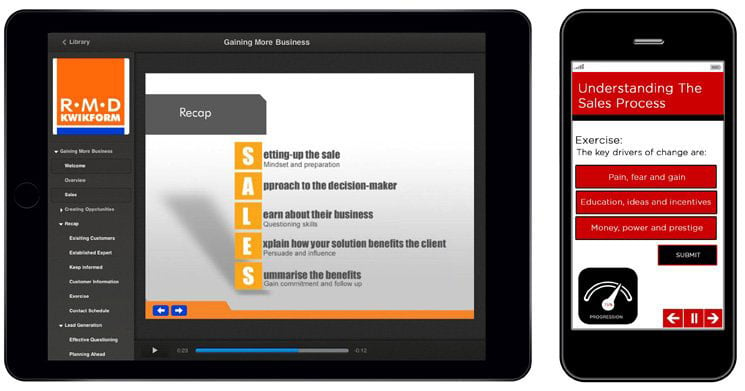 We can create smartphone and tablet specific sales training programmes.
Many sales people use these devices rather than their desktops so training designed specifically for these devices always go down well.
The sessions are created for people on the move and are ideal for "In the moment" development needs.
Most sales people consume our mobile learning sessions before they attend a sales meeting or out in the field.
They act as a great refresher and prompt to ensure that they are following their sales process.
---
Content Library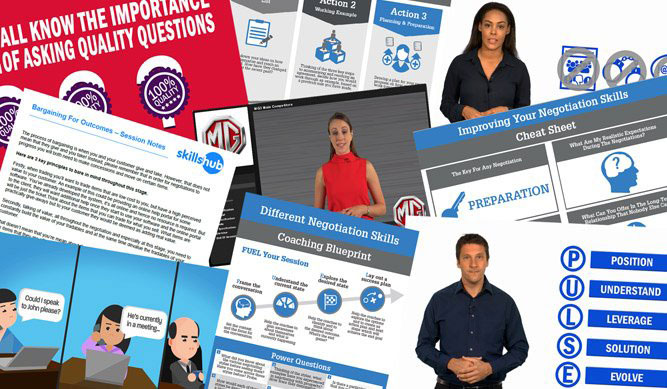 We have over
500 sales and management training online sessions
that you can
purchase or lease
as they are or we can brand them for you.
We've got our own LMS that you can use or you can host the sessions on your own system.
Each session comes with:
Online Session
Cheat Sheet (1 pager)
Session Notes
3 Specific Actions
Coaching Blueprints
Please contact us for fees.

---