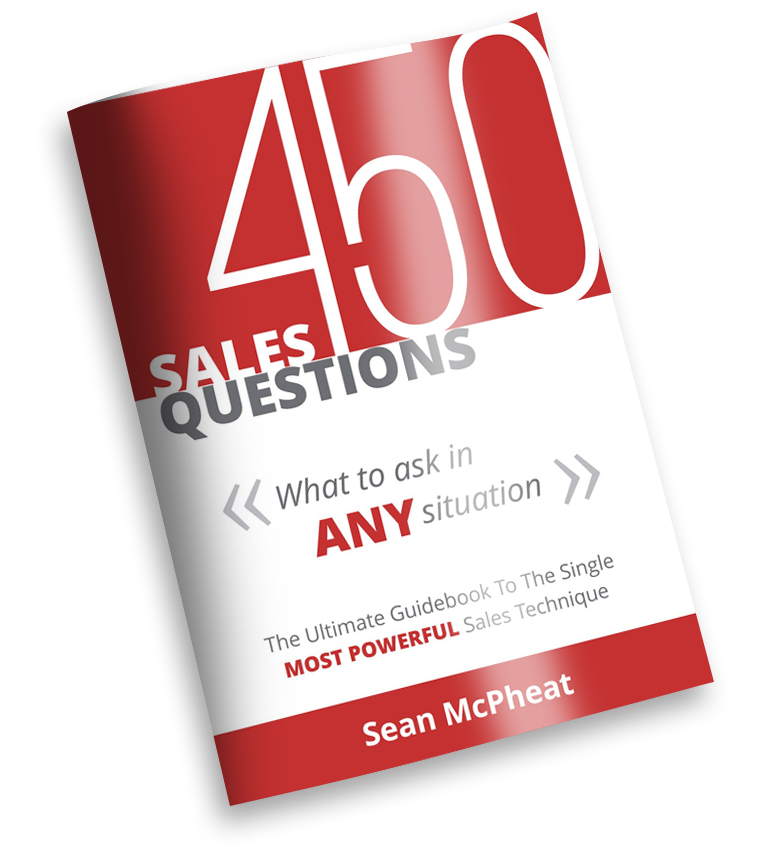 What To Ask In ANY Sales Situation
If there is one skill that will rocket you to sales superstardom then it's the ability to ask quality questions.
This guidebook provides you with 450 sales questions that you can use in any situation.
You will now have questions for building rapport, setting the stage, unearthing needs and wants, finding out what the available budget is and who the decision makers are, building pain and pleasure, unearthing potential barriers to the deal, handling objections, closing, managing the account and lots more!
Please enter your details below and we will email your questions right away.
---
As Seen On