About This Course
---
---
Course Overview:
The Advanced Selling Skills course re-addresses those old mind-sets and introduces the salesperson to the 'solution-based' processes of the new millennium.
Many salespeople are so busy trying to 'sell' their products and services that they miss entirely what the buyer really needs to improve their businesses.
This workshop provides you with the mindset, the skills, the strategy and the approach that will enable you to make the step up from sales person to trusted advisor.
---
What Do I Need To Wear?
Whatever you feel comfortable in.
---
How To Find Us
60 Pentonville Road,
London,
N1 9LA
Within walking distance from both Angel and Kings Cross tube stations
---
TO DOWNLOAD YOUR JOINING INFORMATION AS A PDF – PLEASE CLICK HERE
---
Need Accommodation?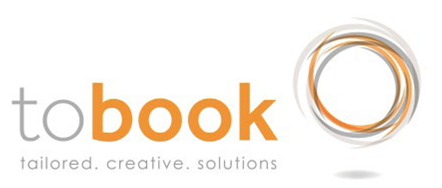 On behalf of MTD Training, tobook has secured preferential accommodation rates at great hotels to offer you a sound night's sleep, leaving you refreshed and ready for your training course.
You can log in to the online booking tool to request your accommodation using the details below:
Go to www.tobook.co.uk and click "Sign In" on the top toolbar
Sign in using the username: MTDTRAINING and password: 0379MTDTRA
If you need any assistance with your booking, contact tobook@tobook.co.uk or 01676 522868
Upcoming Courses
---
What Will We Be Covering?
Introductions & Objectives
Where Are We Today?
We start by looking at the differences between how sales have been made up to now and what the future sales consultant will be doing. It's not that the old way of selling doesn't work.it's just that the old buyers aren't around any more
Understanding The Modern Day Buyer
What's the DNA of the modern day buyer? What do they expect from their supplier? What's their mind set? What's their decision making process? And what turns them off?
Advanced Communication Skills
Modern sales consultants have learned the skills and techniques required to influence today's buyers elegantly and effectively.
Here, we introduce cutting-edge communication strategies and techniques that will enable you to tap into your prospects' and clients' ways of thinking, how they process information and how they make their buying decisions.
Armed with this you can then influence and sell to them more effectively.
Lunch
Knowing & Improving Your BSBs
Product knowledge is important, but personal knowledge is vital. What Beliefs, Skills and Behaviours set top performers apart from the average? This eye-opening session will be the foundation for many sales people to launch themselves on their new markets
Taking Away The Pain….Building On The Opportunities
Presenting effectively will eliminate many objections before they occur. Knowing how the buyer makes decisions will create the springboard to gaining commitment to the next stage of the partnership. This session will provide the confidence to hit the mark every time
Following-Up, Whether They Buy Or Not
Not all prospects will be ready to buy but how can you still be in the frame when they are ready? Many prospects will become your long-term clients – how can you turn them into advocates that are continuously loyal? We cover what the buyer wants from a long-term partnership and what you can do to create this loyalty. We'll also cover how to handle that "lull" throughout longer sales cycles and what you can do to stay in the front of your prospects minds but without being a nuisance!
Action Planning & Close
TO DOWNLOAD YOUR JOINING INFORMATION AS A PDF – PLEASE CLICK HERE