Customise Your Training &
Select Your Topics
Overview
There are many different topics that we can cover in a sales training event and these can be delivered face to face, online, by webinar or a combination of all three in a blended approach.
On this page we we have listed some different sessions and topics for you to choose from. It's not an exhaustive list. Instead, the purpose of this page is to give you some ideas around content.
If you work to the premise that we can cover any 4 sessions in a day you can work around that.
Below is some indicative content.
We can tailor this based on your requirements, adding any topics or areas in that you need.
---
Delivery Options
In-House Workshop
LIVE Webinar
Blended Solution
---
Indicative Content
Sales Effectiveness Training Topic Examples
Reviewing Your Sales Skillset
Selling style – what am I like?
Sales audit – how am I currently performing?
Understanding Your Customer
The psychology of today's customers
Understanding how your customers think
Understanding how your customers process information and make decisions
Understanding the needs and wants of your client – what are they really saying?
How can you impact and influence this decision making process?
Understanding The Sales Process
Perceptions of sales and selling
How is a sale made? The key stages of a successful sale
Applying a sales model to what you do
Prospecting & Business Development
Different types of prospecting methods
Planning and preparation
Qualifying the decision maker
Making cold/warm calls

Understanding the sales process
Impactful call openings
How to sell an appointment
Taking the call to the next stage
Overcoming resistance
Consultative Selling
Unearthing the needs and wants of your prospects and clients
Questioning and listening skills
Matching your products and services to their requirements
Building value within your interaction
Covering the features and benefits of your proposition
Sales presentation basics
Exploring The Proposition
Shoe on the other foot analysis – why would/should/do your customers choose you?
Exploring the wider offering
What are the benefits and USPs?
Where is the added value?

Is it REALLY added value to your client?
Positioning the added value in the right way
Positioning & Building
Creating a positive first impression
Opening your interactions with purpose and impact
Conducting the elevator pitch – without pitching!
Establishing impacts and costs of current situation
Determining the best approach to appeal to both sides of the brain
Discovering Information
How to really listen and use the information to your advantage
Questioning and listening techniques that uncover information
The needs dialogue process
How to dig deeper without it becoming and interrogation
Presenting Your Ideas
Building the value proposition
Discussing the benefits and tailoring your offering to what the customer wants
Being mindful of the opportunity available without hard-selling, pitching or over-selling
Justifying your solution with confidence
Differentiating yourselves from the competition
Overcoming Objections
Identifying the obvious and hidden objections – what's the real objection?
Pre-empting resistance and doubts before they surface
Overcoming doubts, misinformation and legitimate concerns
Dealing with objections in real-time
Isolating and overcoming objections
Securing Commitment & Closing
Overcoming the fear of ASKING for the business
Identifying positive signals
Ensuring the customer understands their needs and the benefits you provide
Agreeing the next call, the next step, the close and securing commitment
Converting to account status and managing customer expectations
Planning Your Key Account Strategy
Creating your hit list based on account potential
How to develop a key account over the long-term
Setting goals for each key account – short, medium and long term
Creating an account "touch point" strategy – face to face, telephone, email, social media
Building The Relationship
Broadening and deepening the business relationship
Evaluating ways in which to secure customer loyalty
Researching areas where you can build and add value to your customers' offering
'Deep link' services with the customer, making it harder for competitors to drive you out of the account
Develop ongoing activities that make your company the supplier of choice
Moving From Supplier To Partner
Understanding the transition from supplier to partner status
The Trusted Advisor – how to add value over and above what you sell
Managing the "in-between time" – how to stay in contact without bugging your customer
How to create allies across the company to embed yourself with others throughout
Managing & Developing The Relationship
Understanding your customers' needs and business objectives
How to structure and run an account review meeting
How to introduce cross-selling and up-selling opportunities into the mix

Looking beyond the obvious need
Spotting additional opportunities
Assessing who within your company is best placed to move the opportunity forward
Pre Call Planning & Preparation
Getting your mindset right for the day ahead
Researching your prospects and call list
Planning your calls and your approach
Developing and understanding your framework/call script
Opening The Call
How to open your calls in the right way
How to identify a gatekeeper screen
The techniques to use to get through the 2 types of gatekeeper screen:

The blind screen
The investigative screen
Selling The Appointment
Transitioning from the gatekeeper to the decision maker
Questioning and listening skills
Qualifying the decision maker
Listening for the hook
Selling the appointment and not your product/service
How to respond to phrases such as:

"I'm not interested"
"How much is it?"
"What are you selling?"
"Tell me now?"
"Call me back later"
"Send me some information"
"I already use someone/something for that"
Confirming The Appointment
Understanding the costs of a missed appointment
How to confirm the appointment in the right way using the C.E.M.E.N.T model
What to do immediately after the phone call
What to do before you meet to confirm the appointment
Sales Negotiation Skills
The difference between selling and negotiating
Knowing your L.I.M.I.T.S – Ideals, intend to get, walk away points
Understanding your B.A.T.N.A – best alternative to a negotiated deal
Signalling and proposing
Bargaining and agreeing
Want to know more?
Please speak to one of our team or use
our online form to make an enquiry
CPD Certificate
All of our in-house, bespoke sales training courses and programmes are CPD Certified.
Each of your sales people will receive a CPD Certificate for your specific course/programme.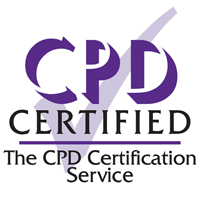 ---
Clients
Here are a selection of our clients that we have delivered sales training for

---
Learn what our credentials
are for in-house
sales training and
understand the process
In-House Examples
COURSE EXAMPLES
Topic & Content Ideas
For Your Course
All of our in-house training courses are created around your exact requirements. Below are some courses with example content to give you some ideas of topics. We can mix and match topics and courses to deliver exactly what you need.
Sales Interaction Topics
Niche Topics
Telephone Topics
---
Learn More About Our Sales Effectiveness Training
With Some Of Our Popular And Relevant Blogs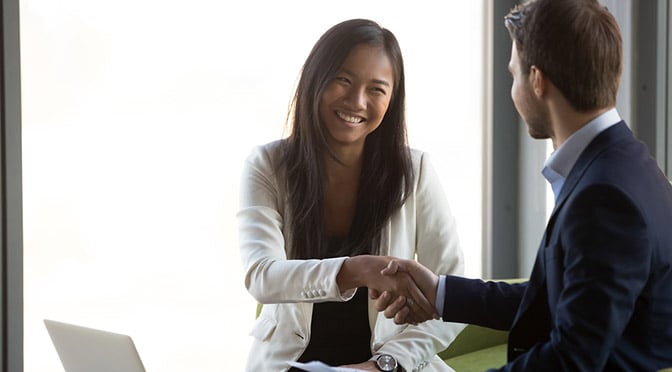 You had a great sales interaction: Both you and the prospect were calm and comfortable. You developed some rapport and...
Read More
---