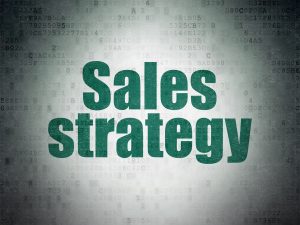 You wouldn't go on holiday without deciding where you wanted to go, planning the accommodation and deciding on what transportation you would use.
So, when you are planning your approach to sales, it makes total sense to determine the strategies you are going to use to make it successful.
Selling is a strategic occupation, as it needs plans, processes, techniques and goals for it to function.
But what exactly is a 'sales strategy'?
Firstly, it lays out exactly how you plan to get your products and services in front of your customers.This gives you a completely clear approach on how to market your products and business successfully
It is normally based on your marketing objectives.Everything involved in your marketing needs to be planned, like how you will segment your market approaches and how it will be financially backed
A sales strategy outlines the goals you will achieve and how you will go about qualifying prospects, overcome objectives and gain commitment
Most strategies will be different for the varied products you offer.The overall strategies may be similar, but your offerings may well be different for various sectors of the market
Five Steps To Developing A Sales Strategy
Set Out The Overall Objectives And Goals.
This means knowing what your target market is, what specific customers will want your products or services, outlining your timing to market and where you will focus your marketing to achieve those objectives.
If your product has a specific customer base, your marketing processes may be different than if you have a generic product that appeals to the masses
When You Have Those Objectives, Set Out The Steps To Be Taken To Achieve Them.
Make them specific and goal-oriented.
You want to be able to measure the success of any strategy you put into place, so put those measures into place for each product, and then you'll be able to tweak or alter your approach depending on the success or otherwise of the strategy
Determine What Barriers May Be Placed On Your Journey To Market And When Your Team Are Aiming For Sales.
Will price be an issue?
What products and services do your competitors offer that may dilute your sales messages?
How will your customer measure the success of your product when and after they have used it?
Knowing what your customers will see as obstacles or objections means you are prepared before they happen
Determine The Best Way To Market Your Products And Services.
These could include:
Face-to-face sales carried out by your sales teams
Purely on-line with service back-up
Over the phone, with quick deliveries
Direct mail or through advertising in various strategic locations
Through agencies and intermediaries who take a cut for selling products
Depending on how your product takes in the marketplace, you could have a number of different avenues to get your products to market, but may settle on one or two that prove the most successful
Profile Your Best Customers, The Ones Who Would Benefit Most From Using You.
This will give you a great marketing base on which to determine where your best efforts should be placed.
Your sales teams will benefit from having a strategic focus on who they should target and where their efforts would be best directed
A robust and firm sales strategy will go a long way to assisting you and your sales teams in creating a market need for your products and open more opportunities to achieve your overall objectives.
Make sure yours is specific and measurable enough to motivate your teams to achieve their potential.
Happy Selling!
Sean

Sean McPheat
Managing Director