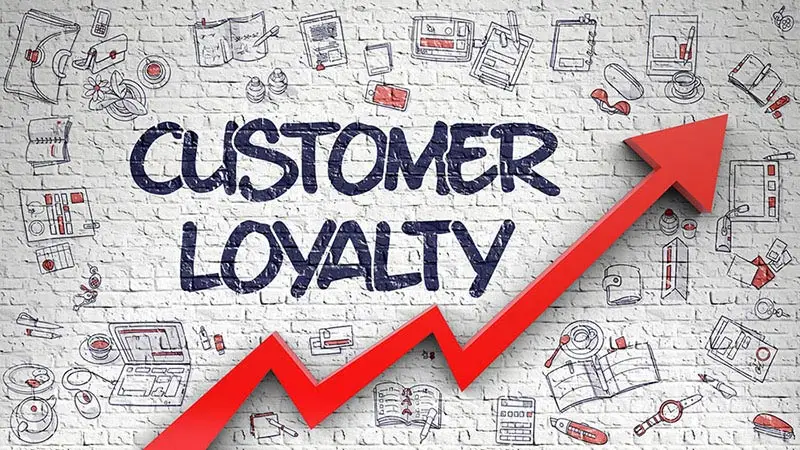 In today's marketplace of shrinking budgets, growing competition and modern, sophisticated buyers, establishing stronger client loyalty is not easy.
There always stands a competitor ready to offer lower prices and higher value, while buyers are also looking to play companies off one another in search of the best deal.
It should be obvious to anyone in business today, that to establish true customer loyalty takes a lot more than the old price, product and performance formula.
You have to be more, supply more and represent more than what you sell.
You have to be more than a sales person.
You must become a partner!
Make Contact for the Customer's Benefit
After the sale, most buyers know that there are at least two times that they are guaranteed to hear from their sales representative:
When the sales person wants some referrals, references or when they want to sell something else.
For effective account management, you need to contact your clients at times other than when you want or need something.
Contact them when just to be of service.
Send an email just asking if you can help with something…anything.
Send an article about something that may help or be of interest to the client.
Contact the client on issues that have nothing to do with YOU and where you are looking for absolutely nothing in return.
"Hi Steve, I hope all has been well. I came across this article the other day and thought of you. I remember you mentioned that you had some issues with employee turnover and thought you might benefit from the information…"
Just make yourself available.
Let the customer know that you are there all the time, and not only when you want their money.
Become a Liaison for Everything
Let your customers know that they can contact you for needs that have nothing to do with your profession.
Inform your clients that you are a resource for them, a conduit for all types of products and services, and they can call you for almost anything they need.
Help clients stay aware that although you sell a particular product or service, that you have clients and contacts in a variety of different industries.
Let them know that when they have a need, not to pick up the telephone directory or run to the internet, instead to call you!
"Gladys, I am so glad I was able to help you with your banking needs for your practice. However, please keep in mind that I have contacts in all sorts of businesses and you can contact me for almost anything you need. In fact, you once mentioned you were having some issues with your payroll system. Well, the manager of XYZ Payroll is one of my clients and…"
Continue to Sell
Finally, in maintaining customer loyalty, continue to sell your product or service.
I am not talking about selling additional products and services, which you obviously will do.
I mean continue to sell that which you have already sold.
Continue to sell and exemplify the problem solving benefits of what the client has already bought.
By continuing to sell the product, you help to reinforce that the client's buying decision was a good one, and is still paying off.
Therefore, you are still a good investment.
In addition, buyer's remorse can set in long after the purchase.
Keep selling after the sale.
Price is Irrelevant
When you can achieve success in the three above areas, you will have become a business resource for the client, an advisor, a partner.
At this point, the price you charge for your products or services becomes inconsequential, as you represent so much more.
Your competition can come in and low-ball the rates, but it will not matter.
Don't just show up when you want something.
Become a resource or referral source for everything.
Continue to sell the sold.
Good clients are hard to get these days. Keep them.
Happy Selling!
Sean

Sean McPheat
Managing Director
MTD Sales Training | Image courtesy of Big Stock Photo