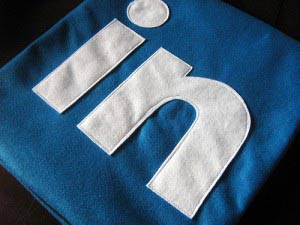 There are many ways that you can use social media these days to improve your standing in your market place. But, if you are serious about your personal brand  and how you can get your name out and about, a professional and personal  LinkedIn business page is a key to your success in sales.
With over 175 million people now on Linkedin, it is proving itself to be one of the best networking tools for sales people who want to prospect effectively and get their personal brand out their in the market place. Here are four areas that will enhance your chances of making it work for you, and adds to the areas already discussed on making your page look really professional
* LinkedIn is changing the format of personal profiles so that your photograph has a much bigger impact than previously. The photo is applied on many more occasions, especially when it is referring to your connections, so it is more vital than ever to get a good quality, professional-looking photo taken. Remember, people will (rightly or wrongly) have opinions about the quality of products or services you offer by the quality of your business photo. And it IS a business photo that's required; leave the fun or party photos to your Facebook page, if you have them available at all.
* Your headline will appear whenever you link up with someone, place a link, request a connection, or add media. You have up to 120 characters to use in your headline, so I advise you use them to include keywords that people will be using when they search.
My headline include what I do and also the value that I offer. If you know what people will be typing in the search engines to find someone like you, then find a way to put those words in your headline. They will follow you wherever you go.
* Your summary is vital to complete effectively, if you want to appear high up in the LinkedIn search engines. It needs to be keyword-rich, so the searches will find the you easily when people are seeking someone like you. Make sure you include what you do and how you do it, and include words that show how you add value to companies and individuals that would benefit from using you.
* Join appropriate Groups. This is a must if you are to start linking up with quality prospects. It might not be possible for you to link up with 3rd or even 2nd connections, but with group members, you can send them a message without connecting or knowing their email address.
Suppose you would like to connect with a prospect in a particular company you have been courting. You can check their profile and determine the groups they belong to. You might want to see if any of those groups would be useful for you to join. When you join a group your prospect belongs to, you can send them valuable messages, without trying to sell them anything, and link up with them on a professional basis.
That's the real value of groups. They allow you to strike up relationships with prospects and to build value in dealing with you. Check the best groups to belong to and it opens up opportunities to communicate and connect with thousands of people who have the same interests as you.
Be aware of how powerful this media is, and you'll add value to all your prospects while building up your own personal brand with clients who need your services.
Happy Selling!
Sean

Sean McPheat
Managing Director
MTD Sales Training | Image courtesy of Coletivo Mambembe at FreeDigitalPhotos.net