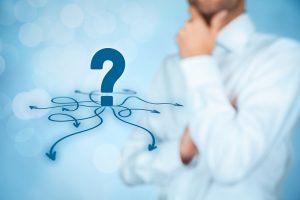 There are, of course, many reasons why people buy from you, but they all tend to fit into specific categories and if you are able to observe and ascertain the real reason why your prospect says 'yes' to you, then you have a good platform to build on for the next prospect.
So what are the main reasons why buyers make decisions to buy? Here are four:
1) The supplier has the knowledge they are looking for. This could be knowledge about the product and its abilities, knowledge of the industry or knowledge of the customer's position and company. This builds trust, one of the key reasons why anyone would choose to do anything with another person.
2) A clear and pertinent knowledge of the way the prospect's business works. If you are aware of the business the prospect is in, that's fine. But if you want to make the prospect look at you as a needed supplier, you require a closer working relationship, and that starts with your preparation in gathering information about the company to show how you can help them achieve their goals.
3) The relationship with the supplier's company. Having a good long-term relationship with the main contacts is vital to the loyalty required by the supplier to offer the quality of service the buyer will need.
4) The combatability of the two companies. There can't be trust or promise of future business if there's no compatability between them. This means that they are "capable of orderly, efficient integration and operation with other elements in a system" as one definition puts it. The orderliness and efficiencies are needed from both sides for it to work effectively, and if it falls apart from either side, you can expect poor results.
These four reasons cover many of the needs of the prospect and you should always measure yourself against them to see how you are faring on a regular basis.
Happy Selling!
Sean

Sean McPheat
Managing Director
MTD Sales Training | Image courtesy of Big Stock Photo