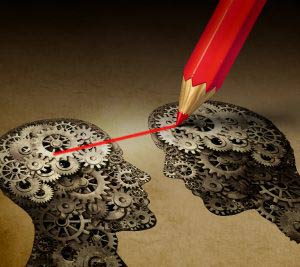 The days are long gone since you could pitch up at a client's office, tell him about your products and services, do a little negotiating and close the deal. Today, the emphasis is on building relationships, long-term and mutual.
To do this, the salesperson needs to earn the right to continue the discussions, build integrity, establish reliability and offer the confidence to understand and recommend solutions.
How can you do this in today's environment? Well, clients are looking for these things:
* Up-to-date knowledge of their industry and their business. There is simply no excuse these days for turning up ignorant of the prospect's business. Asking the question "So, tell me what you do", is the biggest warning signal to the prospect, because it means you haven't done your homework and it shows that the prospect would have to do all the background work for you if he did start working with you. The message you are sending is you are more interested in your product than their company, and the prospect will wonder what else they will have to do to help you out.
* A readiness to exchange ideas between your company and theirs. Clients are looking for support mechanisms between you, so they can ascertain how the support they can get from you will mean greater market opportunities for them. The more you can identify the correlation between their company and yours, the greater the chance they will consider working with you.
* A long-term alliance between you and them. This alliance will achieve a great amount for the client, and that's where your emphasis in the relationship should be made. If you just rely on transactions, your products and services will be commoditised by the client, and you'll end up talking price and discounts. Forge an alliance with all parts of their business, and you open up relationships that will survive price issues in the long run.
* Suggestions on how they can improve their business and discover new markets. If you can become their ally and help them see how your products can open up new markets or build on existing ones, they will see you as a preferred partner and approach you for advice, guidance and recommendations when the going gets tough. You've definitely build up a good reputation when that happens!
Build your strategic plans with your prospects and they will soon become loyal clients.
Happy Selling!
Sean

Sean McPheat
Managing Director
MTD Sales Training | Image courtesy of Big Stock Photo