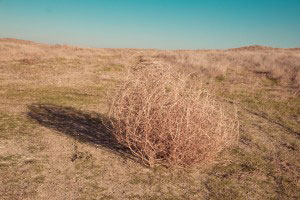 Most good sales managers recognise the need to develop their sales teams and these managers often see the rewards that come from training their staff to build skills and attitudes.
Oftentimes, though, the changes and improvements are short-lived and the return to the ambient levels of performance shows that the investment hasn't been as worthwhile as originally thought.
How can managers ensure that the investment pays for itself many times over and the individual who has been trained continues to consistently perform at their highest potential?
Many managers assume that just because team members have been on training courses, they now know what is needed and will be enthusiastically putting into practice what they have learned.
This might work with some, but everyone needs some form of continual motivation to keep the progress moving forward.
We suggest that you set up a fail-safe way of ensuring successful implementation of the new ideas learned.
Arrange a meeting with the individual or team when they return.
Too often we hear that people return to work after a course and management aren't really interested in what they learned; they just want their people to pick up on the deals that have gone quiet while they've been away!
Instead, arrange to meet with the salesperson as soon as possible after their return to discuss their action plans and application of the new ideas they have picked up.
Arrange for coaching and mentoring sessions.
This shows you are truly interested in the salesperson's development and means they take their own progress seriously too.
Coaching and mentoring involves ongoing, two-way, interactive learning sessions with practice, discussions and role-play to assist sustained productivity increases through repetition and rehearsal.
It also means that the salesperson realises the manager is really interested in them.
Plan specific times you will work with the individual and establish best-practice ideologies that allow you to share ideas and implement them with the sales person.
You don't want to lose the momentum that the training has built up; it takes time and effort but is worthwhile as you see them progress effectively towards pre-determined goals.
Have a personalised development programme set up for each salesperson.
This means spending time with them helping them to reach out and use their own personal skill-sets to improve their performance.
By carrying out each of these stages, you show the salesperson that the training course was a real investment in their future and makes them take their career with your company seriously.
It also ensures a high return on the investment you have made in your sales team.
Happy Selling!
Sean

Sean McPheat
Managing Director
MTD Sales Training | Image courtesy of Dollarphotoclub