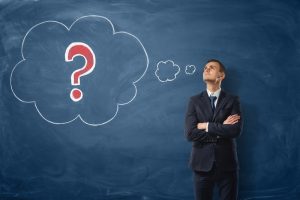 Customer Relationships Management (CRM) is essential in today's business environment.  If you are still tracking customers and prospects via sticky notes, index cards or your trusty memory, you are a dinosaur in the new world.
You must be able to do more than track sales and phone calls.  You have to manage relationships.  True CRM entails much more than simple contact management.  It involves programs, software, training and process management.  However, the key ingredient will be a sophisticated software program.  While there are tons of standalone as well as online options to choose from, here are five key areas of functionality you want to look for when choosing such an application.
Note that while most programs offer the below listed functions and capability, you will find some will be more user friendly to you, while others may not be as transparent.  Therefore, while it is a personal choice, look for the program that you feel you are most comfortable with in the following areas.
1. Type of Contact – Be certain the program is able to track, record and report on the exact "type" of contact you make.  You need to be able to see at a glance, if you contacted the prospect by telephone, email, in person, in the post, etc.
2. Sales Process Management – You must be able to set up and customize the Sales Funnel Stages to reflect your exact sales process and every stage of the sale.  You have to be able to see what accounts are at what stage in the sales cycle and how long they have been there.
3.  Probability Analysis – You want the ability to input closing averages and probabilities.  You may have three proposals in the pipeline in which you feel the probability of closing the sales are near 100%.  While with two other proposals, you feel the possibility of closing the sales are weak.  You want a system that can calculate these probabilities and give you an outlook of the true pipeline.
4. Task Management – You must have a way for the system to tell you what you need to accomplish every day.  Your "task manager" should set the course of your work schedule.
5. Extensive Reports – You want to get reports, detailed analysis and comparative analysis on everything.  Pipeline and sales funnel analysis, call rates, click through rates, closing percentages, call to contact rates, email to return rates, call to appointment rates and more.
While professional selling may be an art, it is primarily a science.  Understand the science first, and then elevate it to an art form.
Happy Selling!
Sean

Sean McPheat
Managing Director
MTD Sales Training | Image courtesy of Big Stock Photo