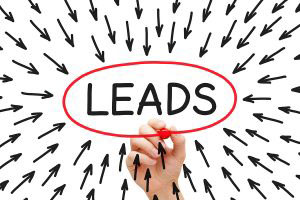 A business magazine editor called me a week ago to discuss some articles he wanted me to write for him soon.
During the discussion, I asked him about how he and his writing team maintain their creativity and keep coming up with ideas.
He mentioned a number of concepts, and I thought that these would also work for you, as you try to attract customers to your business.
The first tip he gave me was that he thinks long-term.
He isn't going to get repeat customers subscribing to his on-line articles overnight.
No, he recognises that he has to write continuous and valuable content that appeals to his niche market (business people who need information in double-quick time).
The quality of his articles will build a loyal following.
Next, he said that the niche market he is appealing to want information that they can do something with.
This means being precise and specific, solving problems that they are encountering today.
He also said that he keeps up with what his competitors are doing.
When a competitive magazine has a series of articles, he and his team monitor it and check out the online views or sales of magazines.
They then identify if more information on a similar line is needed, and set about writing information that will appeal to that market.
He then said that his team scour the internet for relevant information.
If they come across something of value, they do further research to write articles about it that would be valuable to their readers.
In effect, they do the hard work of researching for their readers.
Finally, he said that adding content is a great chance to boost SEO rankings through adding regular content, either through blogs or through content on LinkedIn and similar outlets.
It gives them the ability to communicate with their chosen market.
When I finished the call and reviewed my notes, I thought how similar it is to how salespeople could increase their marketing opportunities.
Think long-term how you can attract more customers through your content. Building a loyal band of followers takes time, so create great content and put it on LinkedIn or your Facebook business page.
Write information that your audience can apply, so they see the value of it immediately.
Watch your competition and how they attract business. See the impact they make with their marketing efforts and analyse what you can do to match and beat their offerings.
Continue to do research on what is important to your prospects. What appeals to them? What do they need to know that would be valuable to them and their business?
Add content regularly to boost your rankings and to get known throughout your customer base as an authority on your products and services. It will also build your brand, as you continue to build a reputation for yourself.
If you are able to take on a journalistic mindset like this, you give yourself lots of chances to build awareness of yourself, your products and your company.
Happy Selling!
Sean

Sean McPheat
Managing Director
MTD Sales Training | Image courtesy of Big Stock Photo