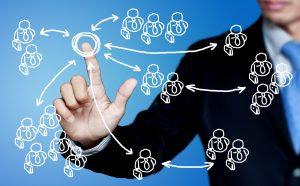 We often get asked for the Holy Grail of selling, that one thing that would increase sales exponentially.
Without being patronising, we say there really isn't just one-size- fits-all when it comes to sales.
But there are a series of components that, when applied together, help you achieve the sale more often than not.
To check if there is a chance for further engagement with a potential buyer, you can use objective criteria for assessing the sales opportunity.
These criteria can be measured, either in a monetary way or alternative options to check their viability.
Take a look at these six components and see how they fit in with your industry.
Power:
Are you aware of the people within the company who are in charge of making decisions?
Do you know the level of their influence and authority?
Are you able to gain an appointment with them?
Do you know what solutions they are currently using?
Pain:
Do you know what buyer pains they are suffering?
What critical business issues are they going through at present?
What potential missed opportunities are they experiencing that you could help with?
Vision:
What's the company vision and how does this relate to your product?
What unique differentials can you offer that relate to the vision?
How does their vision help them to achieve increased market share?
Value:
What quantifiable value can you offer to overcome their current challenges?
How can you raise the value of the solution you can offer to the buyer?
How can you get the buyer to buy-in to the value?
Collaboration:
How can we collaborate with their business to help them improve their current status?
What other firms are collaborating with them and how can we enhance their results without taking their business away from them?
Can we reduce buyer's risk in the ideas we have in mind?
Reason to Act:
Is there something urgent the buyer has to achieve that your product or service can help them with?
What would be the negative consequences of not making a decision?
Are there other time factors that would influence the company decision-making process?
If the criteria used here are important to the company or the buyer, then the chances of making a positive decision in our favour are raised considerably.
Remember, the higher the number of positive criteria noted above, the better the chances of you achieving a favourable outcome.
Happy selling!
Sean

Sean McPheat
Managing Director
MTD Sales Training | Image courtesy of Big Stock Photo