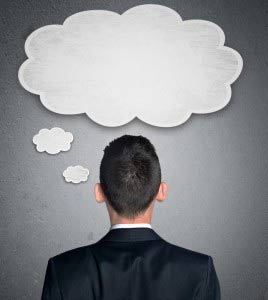 One of my trainers had an interesting conversation with a salesperson on a recent course. The discussions revolved around how close we should get to a customer's business and whether there is value in knowing how the customer really thinks about us.
The salesperson agreed up to a point but said he didn't know how to get this knowledge, as many of his customers wouldn't offer any help when they carried out customer satisfaction surveys.
So I thought it appropriate to cover a few ideas that you could use if you feel that it's very difficult to know what customers actually think about you and your services.
Firstly, why is it important that we know what they think? Well, it helps you understand what your customers value, what they see as important in their relationship with you, how their operations tick, what markets they work in, what their customers think of them, what drives their business and how they operate efficiently and effectively. I'm sure you'll agree that those reasons are enough to make is want to know what our customers really think of us!
Here are some ways of finding out. Use the ones that would be applicable to your market and customer-types:
When you lose a customer, ask for specific reasons for their departure, and make sure those messages are passed on to people who have influence within your business
Ask research companies to find out exactly what makes your customers loyal to you. They are more likely to be open and honest with an outside company than they are with you
Use your marketing people to design and run focus groups of prospects and current customers, enabling you to get explicit feedback from people whose opinions count. A small incentive is a useful tool to achieve higher attendance levels
Hold special-interest group sessions, over lunch or dinner, where you share ideas for future products or services and get their opinions on how they would work for their markets
Get higher and lower-level department managers to visit their counterparts in the customer's company to ensure the businesses are still partnering effectively. For example, have the accounts manager visit their finance department to make sure the specific operations are working effectively between you
Set up 'customer panels' for regular meet-ups so you can assess needs, wants, interests and perceptions. They need to be beneficial for the customers too, not just a one-way diatribe of what products they should buy
These are naturally more formal than just asking the buyer what they think of you. They allow you to form a much wider picture of how you are helping customers achieve their goals and help you to determine the future set-up of your operations so you can support the direction your current and future customers will want to be going.
By analysing the results from the processes mentioned above, you stand a much higher chance of maintaining customer loyalty as you find out specifically what your customers and prospects really think about you. And that knowledge could be worth its weight in gold.
Happy Selling!
Sean

Sean McPheat
Managing Director
MTD Sales Training | Image courtesy of Dollarphotoclub