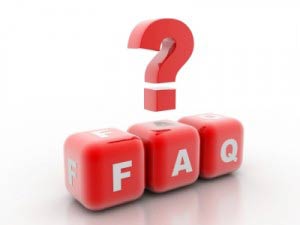 Let me give you a rather quick, short and sweet answer to a common question. However, in the answer, I want you to really understand the concept; the idea that I am trying to make. Understand this and you will help solve more problems and close more sales as you answer this all too popular question.
Tell Me About Your Company
This question can come in many different forms and times during the sales process. Often it is one you get at a trade show or some other less planned introduction. Nonetheless, when it comes, you need to be prepared to knock this one out of the proverbial ball park.
We Do This and That…
The typical answer from the average sales person is an explanation of a plethora of products and services for which the company sells. The sales person goes into a litany of things, most of which have absolutely no relevance to the person asking the question. Much like a talking brochure, the sales person tries not to leave out anything that the company does in an effort to land on an item that may spark the person's interest. Instead of reciting a long list of potentially irrelevant products or services, try the following approach.
Turn The Beat Around
First, give the prospect a broad idea of your overall company vision and overview. Then let the prospect know that in reaching the goals, there are many different aspects in which you HELP customers. Finally, ask the prospect to explain how and where they may fit into this ideology so that you can really explain what it is exactly that you do. Confused? Let me give you an example.
At a trade show…
Prospect
ABC Computer Consultants? Yeah, I think I've heard of you. Tell me about your company.
Sales Person
Well, we are one of the largest technology training companies in the world and with that, we deal in dozens of different areas from desktop applications to the most sophisticated hacker intrusion detection. Actually, how we help different companies is almost unique in every case. Let me ask you a couple of quick questions and then I will be able to give you a very clear picture of exactly what we do. Ok?
Prospect
Sure
Sales Person
What does your company do?
Prospect
We are a cellular phone manufacture and my plant deals primarily with applications development.
Sales Person
Great. So, your developers have to be up to speed on the latest in writing virtual code and mobile app technology?
Prospect
Oh, of course.
Sales Person
Well one of the ways we would help your company is to not only ensure that your technicians were up to date, but help with certification, training, testing and even hiring…
You get the idea?
Unearth Problems And Create Opportunity
First give a broad idea of what you do. But then let the prospect know that to fully explain what you do, you need to understand what THEY do; what their potential needs are. Get the prospect to talk, to explain their problems and you have opened the door!
Happy Selling!
Sean

Sean McPheat
Managing Director
MTD Sales Training | Image courtesy of J S Creationzs at FreeDigitalPhotos.net