A lot of salespeople are proud about their company and the products and services they sell. This gives them confidence when it comes to discussing options with their prospects, because they feel happy to share their knowledge and information about everything they know.
But when a prospect asks about your company, it can be tempting to launch into a whole history lesson about where your company comes from, its history, the products it produces, etc, etc.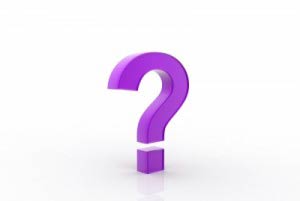 Instead, you need to identify the real reason why the prospect is asking the question in the first place. Why do they need to know about your company? What specifically do they want to know? How will it benefit them from knowing about your company?
This type of question is known as a 'universal qualifier'. What that means is the question is very generic and often far too general for you to know precisely what the prospect is seeking from you. Think first about why the customer wants to know about you. Is it that they want more confidence before they make a decision? Is the history of your company important as they want to check whether you are a 'overnight success' or have the stability to support them in the future? Do they want to know how many people work there, so they can see if they will have the back-up if things go wrong?
The truth is, you don't know why they are asking the question, so one or two clarifying questions might be good to raise at this point.
You could say something like, "Of course I'll tell you about us….may I ask what specifically you would like to know and why?"
What this does is narrow down the subject matter, so you both can see exactly where you need to start detailing the information you are going to share.
Find out the key reasons for the prospect wanting to know about you and your company. Then determine the points you should make to get the points across in a positive way.
The discussions could go something like this:
Prospect: "OK, tell me about your company".
You: "Yes, of course…may I ask specifically what you would like to know?"
Prospect: "Well, the company we want to work with needs to be able to support our European operations, so you need to have experience and contacts that will help us in that area".
You: "I see…so if I could prove to you that our coverage of the European markets will help your business objectives, that would give you more confidence, yes?"
Prospect: "Yes, we need that back-up and support. If you can give me confidence in that area, then I'd like to take this further."
You can see here that, if the salesperson had not asked that clarifying question, they may have gone headlong into describing areas that the prospect has no concern about, like history or number of products they sell or their service coverage.
Be aware of these 'generalisation' questions. You will need to be more specific in the discussions, so you can get to the real point the prospect is seeking.
Happy Selling!
Sean

Sean McPheat
Managing Director
MTD Sales Training | Image courtesy of J S Creationzs at FreeDigitalPhotos.net