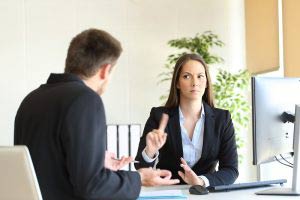 Any customer who buys from you should have the opportunity to purchase your product or service again.
In the real world, this doesn't always happen. here are some reasons why customers may not carry out repeat business with you and become your loyal customer:
1. Showing no genuine or personal interest. This is the biggest reason why customers leave…apathy by the service provider. You may think you are looking after them, but are you? Really?
2. Poor or slow response to enquiries. Slow service means you simply don't care. Even if you're the best quality, people will leave for quicker responses.
3. Product or service unavailability. If they can't get what they want, when they want it, they'll go somewhere else.
4. Difficult ordering systems. By making the ordering system hard to decipher, or creating obstacles to the purchase procedure, you are saying you are more important than the customer. Make it easy to do business with you.
5. Impersonal service. Invest in training and coaching your front line people. They create the first, and last, impression of your company.
6. Too many problems in dealing with you. Customers will forgive once. They'll be annoyed with twice. Three times? Forget it.
7. Too much pressure to buy more. People do not want to be sold to; they want to buy. Become an adviser to them and they are more likely to listen to you. Pressure them and they are more likely to walk away.
8. Poor quality. You think your customer is always looking for cheap? How long will they put up with the lousy quality just to save a few pence?
9. Poor delivery of product or service. We used a company for office products once. Yes…just once. The attitude of the delivery people was awful. We now equate that company with the same attitude as the delivery and set-up people. Never again.
10. Being made to feel unimportant. Just like no.1, if I feel you don't care about me, I will leave. All customers should feel that doing business with you is a pleasure. Is it with your company.
Your attitude and services will dictate whether you will get repeat business or not. They will either re-sign with you or resign from you. The choice is up to you.
Happy selling!
Sean

Sean McPheat
Managing Director
MTD Sales Training | Image courtesy of Big Stock Photo