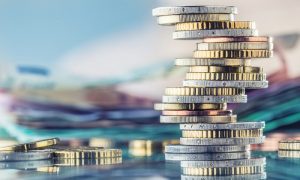 The last five years has been remarkable in the propensity for new sales models.
Each one is a stage further in the evolution of the sales process and its ability to get the buyer to invest in what's best for their business.
But it's one of the older models that we return to for inspiration here.
You'll no doubt remember the AIDA principle for sales and marketing, representing the four stages we go through to get the customer's business.
The acronym stands for Attention, Interest, Desire and Action.
Yes, it may now be dated (developed in the late 19th century) but it holds the real key to unlocking the buyer's motives for decision-making as we approach a new decade in the 21st century.
It's that first word that is all important, and epitomises the new currency we should be using in today's market-place.
Yes, it's Attention.
Why is this so important?
Because gaining someone's attention stirs up the main neurotransmitters that subliminally help us make decisions.
Dopamine is produced when we see or hear or experience something that gives us pleasure.
Noradrenaline then drives an increased amount of oxygen to our brains to help us think quicker and clearer.
And acetylcholine modulates various parts of our brain that control motivation, arousal and attention.
Now that seems a pretty potent mixture and proves that when you grab someone's attention it drives decision-making to the fore, as the pre-frontal cortex is employed to its fullest.
So, what can we do to raise the awareness of our prospects and gather the attention-gathering troops to the front-line?
Voss Graham is a business advisor at InnerActive Consulting Group, and he writes about capturing the attention of someone by highlighting the subliminal thought processes that most business owners use to drive behaviour.
Voss states that, to gain a decision-maker's attention, you have to talk about what is most important to them, in a way that gets them out of their current trance and wakes them to a new reality.
He suggests the following statement: "I have an idea about how you can grow your business".
This grabs attention, because you are talking about them, not you.
You are talking about their business, not your products.
And you evoke curiosity and attention, not boring sales talk.
This means, obviously, that your attention-grabbing statement has to be laid on a foundation of actual growth for their business.
So ask yourself these questions:
How do your products and services help your customers build their productivity or profits or customer base?
How do your products help them achieve their goals better than the competitors' offerings?
Why should they listen to you after you have grabbed their attention, without you talking about your products?
So, follow these guidelines to see how you can utilise and invest in this new currency:
Get hold of your prospecting list and identify what your products and services can do for businesses in their industry
Find the key buyers through searches
Identify the main ways you could build their business opportunities by coming up with ideas on how your company can help their company to grow
Work through some scenarios that will definitely work with potential customers
Work on your attention-grabber for different media so it sounds attractive and piques their curiosity
AIDA is alive and well, but only if we get past the first letter of the acronym.
Without the buyer's attention, we are dead in the water.
Use this as your new sales currency and see how the interest, desire and action of your decision-makers are also invested in.
Happy Selling!
Sean

Sean McPheat
Managing Director
MTD Sales Training | Image courtesy of Big Stock Photo