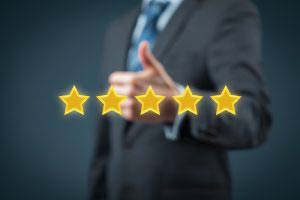 We often find salespeople keeping to a specific sales process that they've tried religiously for years. It works on occasions, but not all the time. That's the way it's always been, you say.
Here's an eye-opener; people buy when they are ready to buy, not when you're ready to sell!
It's vital in every sales situation that you put their needs ahead of your need to sell. If you put pressure on customers, you sound unprofessional, pushy and unattractive to deal with.
Think of expressions like these:
"We can only keep these prices until the end of the day".
"We're the best in the business"
"When can you let me know your decision?"
"Can I call you in the next ten days to follow up?"
What messages do these words convey? They make you sound desperate for business and put the idea in your prospect's mind that you're only out for the sale, not a business partnership.
Instead, try building the customer's confidence in your relationship building with them.
Try: "Let's see how we can solve that problem for you"
"Let's see what's best for your business in terms of the investment you can make"
"I'll call you in the next ten days to answer any questions you might have and discuss further actions"
"Let's see how we can accomplish this"
All these suggestions put the focus on the customer, make you sound more professional and helpful, and ensure the customer views you as a partner, not a commodity seller. When you take the desperation out of selling, you become more confident and the customer has more confidence in you. And that can only be good for business!
Happy Selling!
Sean

Sean McPheat
Managing Director