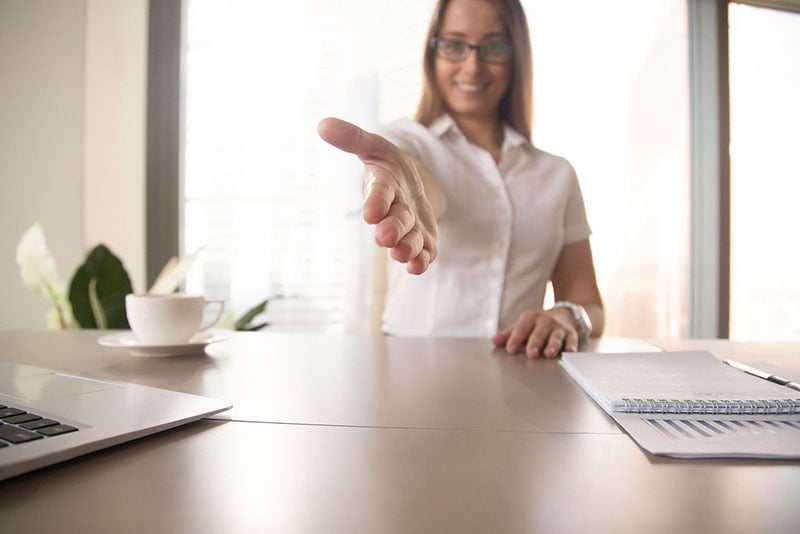 It's really going to help you to close more deals if you can get your prospect to know, like and trust you.
So how exactly can you build up trust?
Here are a few pointers…
1. Become an adviser
If you know your product knowledge inside out and lose the "salesmans patter" you will come across as a trusted source of information rather than someone just after their money.
THIS WILL BUILD TRUST
2. Step into their shoes
If you know your clients problems inside out and what they are facing then you will build rapport and likeability with your prospect. You will both be coming from the same angle.
THIS WILL BUILD TRUST
3. Previous experience
What you have done, how you have done it and who for will all build your credibility with your prospects. Make sure that you demonstrate this during your meetings.
THIS WILL BUILD TRUST
4. Be wary of your body language
The one thing that can destroy your credibility is the way that you carry yourself and the unconscious signals that your body language gives out. Read up on physiology and the impact that it has on whether someone likes you or not.
THIS WILL BUILD UP TRUST
5. Your appearance
Dress to impress the people you are meeting not your work colleagues. Having a designer suit, spikey hair and a tie knot the size of London may impress the guys in the office but it will not impress the "50 something" Director you are about to pitch to for 10 grand. Same for the girls, tone down the power dressing especially if you are meeting with another woman.
THIS WILL BUILD TRUST
Pay attention the detail and watch your sales soar!
Until the next time, take care of yourself and happy selling!
Sean

Sean McPheat
Managing Director