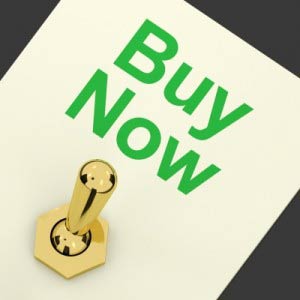 When you sell your products and services, it's imperative that you learn your clients' behavioural patterns and how they use your products to achieve results. They don't buy your products at all, even though you put the emphasis on what they do and how they work. No, they buy the outcomes your products will produce for them.
This means you need to know the 'industry' your prospects work in, and actually become an expert in it, as well as in sales. Our courses are full of people who want to learn how to sell effectively, but they rarely spend time to learn enough about their customers' world. How do they use your products? What do they do when things go wrong with it?
Knowing how they use your product will help you ascertain if they are a transactional customer or a relationship customer. Everyone in your Target Market is in a relationship phase until something happens that causes them to move into Transactional phase.   It's those things that happen that moves target prospects from the relationship phase to the transactional phase.
It's not just the special offers or the increased discounts that make people buy. It's the changes in situations and circumstances that make them make decisions. Decisions are made that make people change from one situation to another.
They will buy food to help them go from the pain of hunger to the satisfaction of a full stomach. They buy clothes to take them from a situation of lack to abundance. They trade in a mobile phone to go from partial to complete.
These changes in circumstances can happen over a period of time or in a moment. The relationship you build up with them can determine who they choose to connect with when their circumstances change. The appropriate timing can make all the difference between whether they choose you or someone else. Building the relationship before the prospect makes up their mind could make the difference between a sale or a lost opportunity.
Most salespeople look to build value as the sale is progressing, adding value as time goes on. The astute salesperson builds opportunities and relationships before the situations occur for the prospect to make a choice. They add value before the sale. When the sale actually takes place, they have already built up the relationship, and so when the transaction takes place, the relationship helps them achieve their goals.
Here's what we do at MTD to cement relationships before any kind of purchase:
* We offer valuable information in the form of newsletters, videos, blogs and podcasts that give vital tips and techniques to companies who would find them useful.
* We support ideas that consumers come up with and add value to them 
* We write articles in magazines and ezines that build people's confidence in their positions
* We send out sales and management tips to over 16,000 people every week, giving ideas and tips on how to sell better
These help us build relationships with clients before we even know or meet them. Sometimes, people book on our courses because they have been receiving our tips for months or even years. When their situation has changed to the point where they need further help, that's when they book on our courses.
So, how can you build value before you get to the transactional phase? Build up ideas of how you can show people the results of using your products. Build those relationships and then, when they are ready to get to the transaction phase, they will think of you and contact you.
Happy Selling!
Sean

Sean McPheat
Managing Director
MTD Sales Training | Image courtesy of Stuart Miles at FreeDigitalPhotos.net