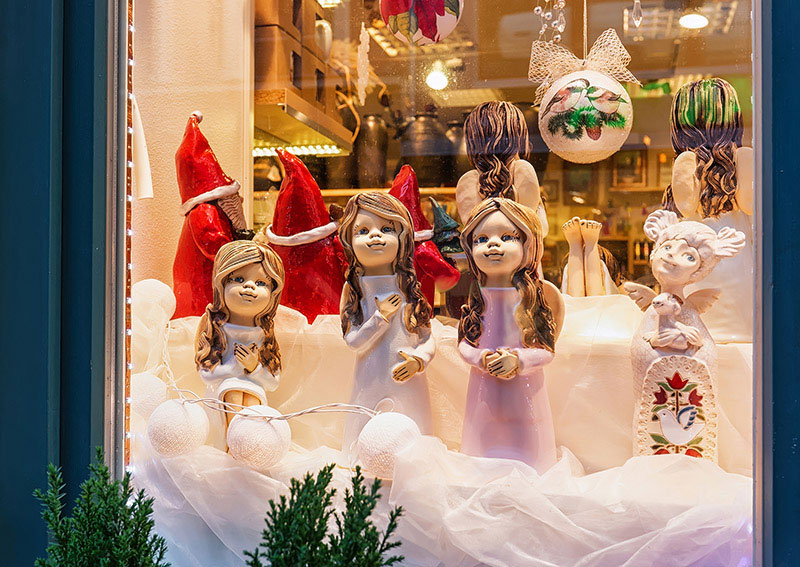 So I did my Christmas shopping yesterday and I experienced a mixed retail shopping experience.
A week ago my wife Donna and I had already completed all of our shopping for our little 15 month old Daughter, Holly and all of our friends and family but now it was the dreaded "Shopping for my wife's presents" time!
Let me tell you about just one of the experiences I had:
STORE 1 – H SAMUELS
MISSION: A locket and also a necklace
Everything was ok until the shop assistant asked me whether I wanted a 16 or 18 inch chain! Keh? Then he just left me to my own devices to choose – no advice whatsoever. He should have been asking the height of my wife, length and width of neck etc. Along those lines. Then, I asked them to be gift wrapped and he had to physically construct the boxes in front of me – this looked awful especially as they were very expensive items. By this time, all of the 8 staff in the store were with customers and another 6 customers needed help. The thing with jewellers, especially at Christmas time is that jewellery is very much a "see" and "touch" sale.
What I mean about this is that a customer almost always needs help from the shop assistant. They either want to see the product or touch it before making a buying decision so to be short staffed is a cardinal sin.
I can tell you that there were a lot of "tuts" and "comments" from the customers waiting around and a few of them left as I was walking out the door mumbling "bloomin ridiculous"
Just think how much money is walking out the door!
On a Saturday, especially at Christmas time you should be overstaffed if anything to make the customer experience that bit special. Why would you scripm and save during a month that makes you around 20% of your whole year's turnover? It's just crazy!
Think about the type of sell you have to make? If you are in retail, do your customers rely on you for guidance and help? Do they need to "see" and "experience" your merchandise? Or can they be left to their own devices as in a bookstore?
Think about this, your staff levels at times of the year and of the day and act accordingly.
DON'T LET MONEY WALK OUT THE DOOR WHEN IT IS READY TO BE PUT IN YOUR TILL!
Sean

Sean McPheat
Managing Director