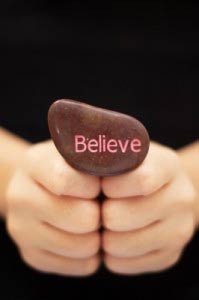 My team and I have sat in on many visits with sales people, listening to great examples (and not so great!) of consultancy sessions, where the client has specific needs and the salesperson deals with those needs.
Recently, I came across a sales technique that had me thinking about whether those salespeople could really have dug deeper to discover needs and uncover opportunities.
What we find is that buyers often have long-held beliefs that drive their decision-making philosophies. The things they say and do are ingrained because they have been used for so long in so many situations.
These belief systems may have worked well in the past, but with the new global economic situation and the changes in culture we have all experienced, these beliefs may not now be up-to-date and might not be as beneficial to them as they were before.
So what can you do to encourage them to think differently about their business and maybe go down a different decision-making direction?
Well, you need to be getting beneath the surface of your prospects' beliefs, by asking questions they may never have thought of before.
Let's say your prospect has the opinion that their customers will not change their point of view, so we have to give them the same products as we have over the past few years. In other words, their beliefs are that consistency in product offering is the only way to sell to their current customer base.
Here are four ways that you can get beneath the surface and dig deeper on this belief:
1) Ask, Is this belief worth challenging? Does it get in the way of their business growing?
2) Is this a universally-held belief? Are there examples of how this belief has been changed and shown to be not so beneficial? If so, what can we learn from these counter-examples?
3) How does this belief serve the interests of the prospect? What do they gain from believing it?
4) What alternatives could there be to this belief? What advantages would there be in having different beliefs?
By answering these questions, you get a differing viewpoint of how the business could be in the future. You highlight situations where there have been changes in other companies, and you determine the results that those businesses have enjoyed.
Now, what you DON'T do is try to change that belief system in your prospect by telling them how others have got results by doing things differently. A long-held belief will not be changed instantaneously simply by seeing how others have got different results.
The prospect will simply assume that their situation is different to theirs and, if they changed, they would not get the same results.
No, the way to dig beneath the surface of your prospects' beliefs is to
a) get them to look at the current results they are getting with the belief. Then,
b) ask if these are the best results they could get. Then,
c) determine if they want any other type of result. If they do,
d) ask what would have to change for them to get that result.
These questions dig to the root of the belief system and help the individual themselves determine if changes are needed. Even if they have great respect for you, their beliefs will remain the same UNLESS THEY CHANGE THEM THEMSELVES.
That's the key to any change. You get the other person to see the value of the change, so they start on the self-motivational change themselves. What you hope the prospect will conclude by going through the above process is that their current belief is worth challenging, that there are examples of other companies that have tried different things and got better results, that it would serve their better interests if they changes that mindset, and that the alternative beliefs would be better in the long run.
Use these ideas with your strategic accounts and you may well find that you are quickly facing a different mindset, one that will drive better choices in the future.
Happy selling!
Sean

Sean McPheat
Managing Director
MTD Sales Training | Image courtesy of The Path Traveler at FreeDigitalPhotos.net