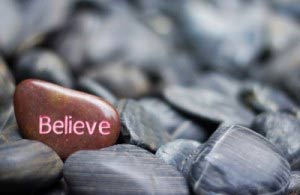 This question is for the front-line sales manager; the general in the field, the immediate supervising sales coach, the leader on the ground. The question is:
Do your sales people follow your advice and leadership out of fear or loyalty and respect?
Is it Better to be Loved or Feared?
Understand that because the sales team seems to show enthusiasm for your words and follow what you say, does not mean that they do so of their own free will. You have to remember, that when you are in a position to fire people or greatly influence their employment condition, that those people will do what they feel is necessary to keep their job. And that is indeed one way to LEAD a sales crew.
However, to be a true leader, people must follow you because they trust and believe in you, not only because they fear for their livelihood. Below are three powerful tips for the first-line sales manager, to help you gain the respect, confidence and devotion that are essential to lead a sales team to success.
#1. Lead By Example
The single most important thing that you can do for your sales people is to lead them with REALITY rather than RHETORIC. All the chalk talk is good, but sales people are people and seeing is believing.
Of course, in some first-level sales management situations, you may not have the time to actually get in the field and make sales. However, it is imperative that the sales team knows that you have personally done, or are capable of doing everything you ask of them. In addition, you should, if only on occasion, get out in the field with the team and demonstrate your skill and expertise. When you get out in the "trenches" alongside your sales team, it creates a special camaraderie and a bond between you and your sales team that is not achievable any other way.
#2. Include the Team in Company Decisions
This does not have to be complicated and you do not have to initiate a ton of new sales meetings or processes. But when a decision is on the table that will affect the sales team in any way, just inform them and ask how they feel about it. Ask for suggestions. Though their feelings or suggestions may not influence the decision; the sales team will feel more important and involved by the simple fact that you asked.
It is critical to help your sales people see that when you are involved in making company decisions, you want to involve them as well.
#3. Ask for Help
You can give orders all day long, but you will find you get more cooperation and respect when you ASK FOR HELP. When you need to assign those tedious, time-consuming tasks, or when you need a short boost in sales; ask the team to HELP YOU achieve the goal, rather than demand that they work harder.
"Team, I really need your help…We are well behind this month and we need a powerful last quarter…."
To truly get your sales team to look up to you, you need to stand beside them, not above them.
Before I sign off, here are some more tips on becoming a great sales person:

Happy Selling!
Sean

Sean McPheat
Managing Director
MTD Sales Training | Image courtesy of The Path Traveler at FreeDigitalPhotos.net