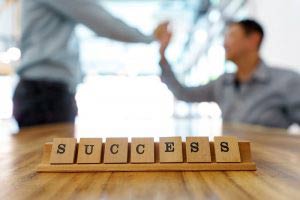 What's happening in sales in 2010 has been predicted for a long time now. By whom? By your customers.
You have been warned! The way we sold in the nineties and even the early part of this century is now dead. Or it should be. Why?
Because the type of customer who bought in those days isn't around anymore. Even if they are still the same person, the change in the global economy has changed the way they buy.
Research has shown that today's buyer wants to be treated differently. So how can you be a successful salesperson in 2011? This is what they want you to be:
1. An Engager – The modern buyer wants to work with a sales person who is engaging and will go out of his or her way to "help" the customer. This sales associate has a visible and obvious sincere interest in the needs and desires of the customer.
2. An Educator – The study found that customers want a sales person who is an expert in everything there is to know about the product, service and the company. The buyer also wants the sales person who can educate them and to teach them.
3. An Expeditor – This is the sales person who is sensitive to the customer's time and gets things done quickly and correctly the first time.
4. Authentic –  Customers want a sales person who is "for real;" genuine and sincere.
When looking at the above four traits, you can see that they all fall under one general category—education. The modern buyer of today wants to deal with sales people who are more educated than they are; they want an expert.
None of the other qualities are possible if the sales person is not a bona fide expert.
Sales people are going through a bigger crisis today than they have for a long time. But all is not lost. Some sales people are doing very well out of the downturn and cutbacks. If you want to know what to do, download my free report that gives you details on how to get real in this changed world of selling. Putting the ideas into practice will create many more selling opportunities for you.
Happy Selling!
Sean

Sean McPheat
Managing Director