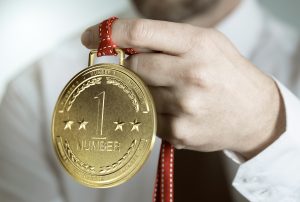 What's the best way to get prospects to come to you? How can you build up your reputation with clients and prospects, so that you become the source of information for your industry?
Our research has shown that buyers like dealing with salespeople who can offer value, quality and service for their business. And what's the best way to prove you can do that?
By making them believe you are an expert in the field that their business cannot do without.
By partnering with you, businesses should feel that they are getting a head-start on their competition. Your advice and support can help them symbiotically improve their business. And by making it a personal relationship, clients feel like you are helping them look good in their customers' eyes.
So what's the best way of showing your expertise? By providing relevant, informative, valuable and educational material that offers real value and personal benefits to your customers.
Firstly, think of the questions that are on the lips of many of your customers. You know the ones…you get them all the time. These questions can form the basis of information that can be drip-fed to your client base on a regular basis.
Imagine opening an email that asks a question you've been wondering about for ages. You then see an answer that would work for you. How would you feel about the person who wrote that email? You'd trust them for more information, maybe even proactively asking them for more.
That's how your customers could view you, if you take time to set yourself up as an expert in your field.
When you've thought of some tip and ideas that would benefit your customers, turn them into a series of tips in email format, approximately five in total.
You can put one tip in each email, and ask the prospect to watch out for the next four. The tip should be practical, informative and instantly appliable. That way, they see your email as something they should open when it arrives.
What can you talk about in your email series? Suggestions might include:
5 ways to improve customer retention
The 3 best ways to increase customer loyalty
5 common mistakes when marketing your product…and how to avoid them
How to make sure your IT department supports you
Getting the best out your older employees
Ensuring you get the best deal from your suppliers
Make sure they are topics that would appeal to the prospect. Topics like 'How to choose the best office furniture' is clearly a sales-pitch and wouldn't be opened by the majority. Think of it in terms of you creating awareness of how you can assist their business, and you achieve the goal of them reading your message. Don't make it a pitch for your product…build leverage for yourself first.
Each campaign should position you as an expert in your field and you'll be viewed as a trusted source of information by your prospects.
If you want some suggestions for subjects you could include in you email campaign, just ask and we'll share some ideas.
Happy selling!
Sean

Sean McPheat
Managing Director