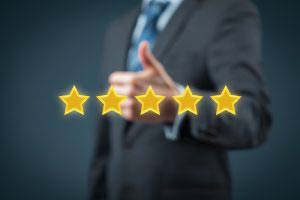 'If you build it, he will come'. Remember that line from the film Field of Dreams?
Well, you would be wise to follow Kevin Costner's advice and build it yourself.
Build what? And who will come?
If you don't build it, you won't be around in 2011. Or at least you won't be as successful as you could be.
What should you build? I'm talking about your ability to read how your clients' businesses are going. In other words, you need to build your business acumen. It's a Latin word meaning sharpness, keen insight or shrewdness.
Naturally it's important to have all the sales skills that will differentiate you from your competitors. But you will need more. Much more. Let's look at what average salespeople do today:
Average salespeople struggle to understand how their own company competes and wins business, and they look for situations that don't fit their company's target market. They try to sell on price when their company isn't that competitive.
Average salespeople struggle to speak business language with their prospects. They lack the understanding to be able to discuss the issues, challenges, and opportunities their clients are facing a way that means something to their prospects.
Average salespeople don't comprehend the financial metrics that affect their prospect's business, so they can't provide any solutions to the challenges those metrics throw up.
Average salespeople cannot explain how their solutions create a better future for their prospects or how their value over the competition is of great benefit to them.
On the other hand, great salespeople create value to their prospects by building their business acumen:
Great salespeople understand their own company's marketing strategies, their own company's unique value proposition and how they compete against others in the marketplace.
Great salespeople sell symbiotically, knowing how their clients compete in their markets, knowing their client's unique value propositions.
Great salespeople are able to discuss financial and business figures easily and comfortably, helping clients see the value of the product or service to their business.
Great salespeople use their business acumen to pinpoint specific areas where value can be created with their products and services, to communicate how that product will create a competitive advantage to the client, and develop a solution for future business that will take the client into new markets.
Up to now, sales acumen may have seen you through the tough times, but for the future, it may not be enough. Build your business acumen, your knowledge of how businesses work, particularly your current customers' businesses, and you'll find your customers will come.  You'll be able to offer much more quality to your clients and prospects, and avoid being seen as 'just another salesperson'. And that can only be good for business!
Happy Selling!
Sean

Sean McPheat
Managing Director