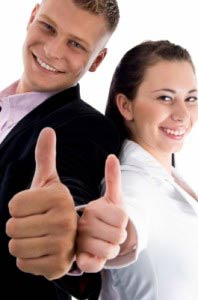 What is a brand? The IPO says that it constitutes a "promise of an experience' and conveys to consumers a certain assurance as to the nature of the product or service they will receive and also the standards the supplier or manufacturer seeks to maintain".
For example, a 'brand' might focus on exclusivity of design; or perhaps excellence of customer service or maybe high moral standards in its dealings with suppliers; or perhaps a combination of these and other values. This guaranteeing function is not created overnight; it is usually hard won in the marketplace and develops over time.
Think of brands you know. Did you immediately think of Google or Apple or Nike? These well-known companies have built their brands over years. But here's  good question….
What makes a great brand?
It's a question that has evoked many hours of debate. When brands change, improve or newly-introduce their products, they appeal to people in different ways.
Basically, great brands appeal to their customers' values, inspire their customers at the emotional level and, mainly, provide a great customer experience at every touch point in the journey to ownership.
There are three main components to getting close to the customer by understanding their brand and what they stand for.
Firstly, Understand what your Client's Customers Perceptions are. This means being very clear about the strategies your client is using to build their brand. What perceptions do their customers have about them? What ways are customers being impressed by your client's way of marketing and delivering their promises?
This encourages you to get close to how the client actually does their business and identifies what they stand for. This will give you the knowledge and background to build on.
Secondly, Connect with the Client's Core Values. What are they? What do they stand for? What drives all their behaviours and actions that gets them the results they look for? How does the client build their reputation?
When you know their values, you open up opportunities to assist in ways that wouldn't exist to your competitors. You see situations through the client's eyes and build relationships with their buyers that help you to offer services and products that build value in your company.
Thirdly, Clarify your Client's Market Segments. What groups of customers does the client sell to? What are the hot buttons that drive your client's customers to make decisions? What are the customer's emotional ties to your client's business? How do different segments view the client? How does your client communicate with these different segments?
All of this will help you increase your value to your client by allowing you to become closer to them in every aspect.
Happy Selling!
Sean

Sean McPheat
Managing Director
MTD Sales Training | Image courtesy of Imagery Majestic at FreeDigitalPhotos.net