We run very successful LinkedIn workshops for salespeople at all levels, and for businesses who want their prospecting to be more productive than it is currently.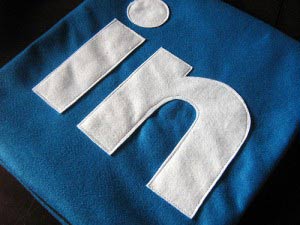 Remember…your LinkedIn profile is your own personal business website, and prospects can find out a great deal about you, so make sure you follow these guidelines to keep yourself at the top of the rankings.
Here are my top tips on how to make LinkedIn work successfully for you:
1) Make sure you invest time to do it right. Many salespeople will have a profile, set it up and then leave it. Just like a website that has references to old events, or brochures from three years ago, people will not look at your unused site with any degree of relish.
2) The Google search engines love LinkedIn. In fact, if you type your name and company into Google, you most often find your LinkedIn profile comes up first. Try it. Type your name and company into the search engine, and see if your LinkedIn account comes up top of the list. If it does, this will be the first port of call for your prospects who are searching out information about you. This means you have to make sure it's up-to-date and showing you off in the best light.
3) Make sure you use the key words that people will be using to search for you. Just as you would with your company website, you should think through which keywords prospects will be using when they make a search for your type of services. Put these keywords in your Professional Headline, Summary and Experience. That way, the "relevancy" search engines will drive people to your site.
4) When people ask to connect with you, and you decide to accept, always thank them for doing so, and send them something of value immediately. If it's a potential prospect that you've just connected up with, make sure they see the value you can offer straight away. Send a link to a whitepaper you have written, or a part fo your company website where they can download valuable free information. Make it worthwhile to connect up with you.
5) Get a professional-looking picture. LinkedIn's recent changes have accentuated the need to have a really good quality picture of yourself. Something that is better on Facebook, or, worse, no picture at all, will create the wrong image of you and make the prospect look but not be impressed. Some people have commented that the picture makes the biggest impression, so make sure you get one that shows you off in the right light.
In part two, we'll look at how you can use LinkedIn to get referrals and improve your business opportunities.
Happy Selling!
Sean

Sean McPheat
Managing Director
MTD Sales Training | Image courtesy of Coletivo Mambembe at FreeDigitalPhotos.net