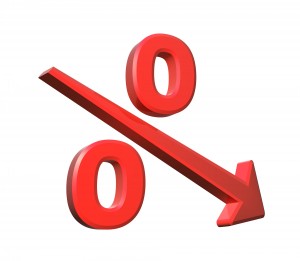 I'm sure we've all been told how important it is to follow up on leads and get back to enquirers as soon as possible.
It still baffles me why some people take days to get back to prospects that have enquired on their website.
For example, one of my team sent an email to a car dealership enquiring about a vehicle for sale on their website.
Three days later and he's still heard nothing back!
Harvard Business Review recently published an interesting article concerning Lead Response times.
Much research has been done to ascertain the best times of day to make calls and even which day would be best. (Apparently, around 4pm on a Thursday is the best time to try to get hold of someone. Around lunchtime on a Tuesday is the worst).
What really hit home to me about the research, though, was how the delay in returning a call or email to an enquirer could make a massive difference.
The response time is characterised as the time from the moment and interested lead completes a web form or leaves a voicemail until a sales representative contacts them.
The HBR noted in their article that the best time to respond is literally the first five minutes after the enquiry comes in.
if you waited an extra five minutes (yes….just an extra five minutes!), there was a 400% decrease in the odds of being able to qualify that lead! (yes…400%. Incredible!).
So the ability to get the lead interested drops dramatically in such a short time.
Now, you might not have seen such a large decrease in your figures, so you really don't try to get back to enquirers that quickly.
But, put yourself in the position of the prospect for a moment. If you were making enquiries, is it possible or even probable that you are trying lots of different companies at the same time?
Or are they really just contacting you and then waiting by the phone or their computer, waiting hours just for your call or returned email?
It's very possible that they will be impressed by the very first company who comes back to them.
HBR's research suggests that the prospect is very impatient and will start looking elsewhere if their isn't a comparatively quick response.
Here at MTD, we have often had comments along the lines of 'you're returning my call, and I'm still in the process of emailing other companies!'
These prospects often sign up with us before many of the other companies have even gotten back to them!
Take a look at your own lead response management processes.
Do you get back to prospects quickly, before others have the chance to do so?
If not, any monies you're spending on marketing your business and products may well be wasted because of your lack of response awareness.
Happy Selling!
Sean

Sean McPheat
Managing Director
MTD Sales Training | Image courtesy of Dollarphotoclub